A relaxed Dordogne campsite with a swimming pool, a swimming lake and a family-friendly atmosphere
You may come to the Dordogne full of good intentions – the caves you wanted to visit, the vineyard tours you had planned, the museums you fancied nosing around in – but in the thinly spread little village of Lestaubière most plans begin to unravel. Camping here is like stepping into a time vortex where somehow, no matter how hard you try, the outing you had organised is lost to a day of swimming, sunning and simply hanging around the campsite. Not that it's a bad thing. Finding a campsite as relaxed and social as this is exactly what most families are after. Just make sure you book a stay long enough to take it all in. There's plenty here to do!
The campsite itself is probably larger than the rest of the village put together – and, with 100 pitches centred around a swimming lake, that's testament more to the tiny size of the village than the enormity of the campsite. In fact, it has a deceptively intimate feel, with the camping divided into two separate fields and the terrain broken up by trees and shrubs. When you enter, you can turn right, heading off to one camping area, or left, leading you around to the second, along with the central reception building where there's an indoor games room and library for rain days.
Rainy days are rare though (that's why you came to sunny France, remember?) so it's not the library that's soaking up your time. Instead it's the inviting looking swimming pool, circled by a deck chair dotted terrace and overlooked by a small café-bar where you can enjoy a drink as you supervise the children. For something a little wilder, the oval-shaped swimming lake is the real treat. Long reeds cover much of the edge, while a short stretch of sandy beach is the perfect entry point from which you can swim out to a wooden platform, ideal for jumping in. There's also a beach volleyball court, a boules pitch and an excellent little playground for children. By the time you've done all that and dried off it's easy to see how the day has disappeared.
If you do manage to make it further than the campsite gates, the rewards of the surroundings are still well worth it. Empty country roads seem designed for summer cycling, while a 25-minute drive south to Bergerac presents you with one of the most idyllic little towns in the region, plus the opportunity to hop in a canoe and paddle down the river. There's life beyond the campsite vortex and it's very pleasant indeed!
Best Price Guarantee, with no fees
Instant booking confirmation
Trusted for over 10 years
A chance to win prizes in our regular competitions
Campsite Gallery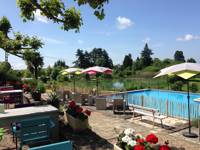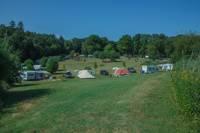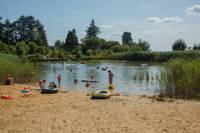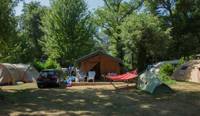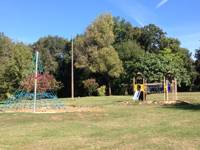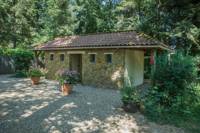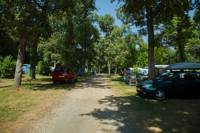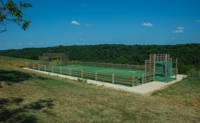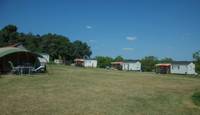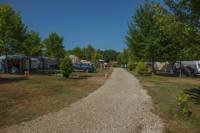 The campsite owner says
A relaxed Dordogne campsite with a swimming pool, a swimming lake and a family-friendly atmosphere.