Bordeaux wines on your right, cognac on your left and a patchwork of sunflowers, forests and rivers in between. A perfectly peaceful spot to enjoy the French countryside.
"CHEZ GENDRON" read the large black letters, stamped along two rows of oak barrels at the entrance to the site. It's clear you're in the wine region. In fact, though nestled snuggly within the vineyards of Gironde, one of the oldest regions for red in the world, not all of the grapes around here are destined for those dark and fruity bottles of merlot. Turn left at the campsite entrance and you're straight across the border into Charente Maritime a region just as famous for its cognac and just as stripy – like long green corduroy, the vineyards cover field after field after field.
The views, then, are not half bad and from its spot in the centre of the countryside, Camping Chez Gendron looks across the Gironde valley to the distant river, 5km away. To make the most of the spectacle it's best to go for a wander, as the camping area itself is dotted and shaded by shrubs, trees and mature vegetation that can sometimes block the view. It makes for a pleasantly green place to pitch your tent though, and the campsite has a relaxed, natural feel with only two hard standings in favour of more grassy camping spaces.
The facilities are precisely what you would hope for. Clean, well maintained and providing everything you need, but without the artificial clamour of a large commercial campsite. There's a swimming pool and adjacent, shallower paddling pool, both overlooked by the campsite's bar with a pleasant terrace for enjoying your glass of vino. Kids can enjoy games like volleyball or table tennis and, when they're finally worn out, find a quiet spot by the tent to snooze in the shade.
The tourist information folk love to tell you about the city of Bordeaux, bustlingly urban Royan and the beaches of the west coast – all, admittedly worth their salt and within driving distance – but really the more modest local surroundings have their own quiet charm that deserves to be explored. Largely absent of people but full of rustling wildlife, heading out by bike allows you to enjoy this peaceful landscape. Vineyards, sunflower fields and pockets of woodland furnish the immediate vicinity, levelling out into flat marshy riverbanks along the Gironde estuary. It takes around an hour and a half to pedal to Blaye, home to a huge and fascinating military citadelle, open every day with free admission to the main area. It's a great spot for a picnic too, making the ideal cycling daytrip.
The overall feel of the campsite, then, is much like the local wine it so proudly alludes to with its grand, oak-barreled welcome sign: natural, smooth, well-rounded and leaving a very pleasant aftertaste.
Campsite Gallery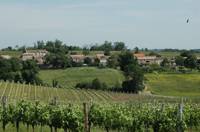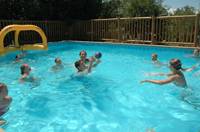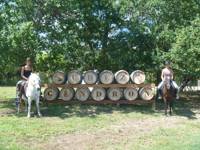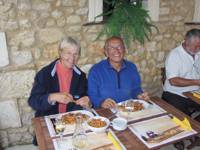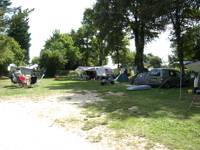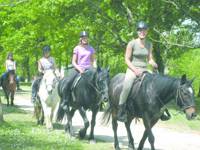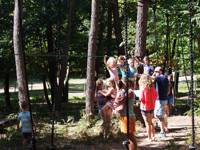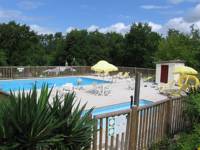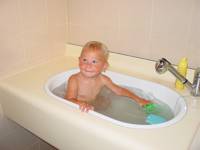 Best Price Guarantee, with no fees
Instant booking confirmation
Trusted for over 10 years
A chance to win prizes in our regular competitions
The campsite owner says
More images from Camping Chez Gendron:
Best Price Guarantee, with no fees
Instant booking confirmation
Trusted for over 10 years
A chance to win prizes in our regular competitions
Book campsites near Camping Chez Gendron