Family friendly camping by a former French watermill and a crystal clear brook
It's a fair old drive to Moulin de Chaules, so take your time to enjoy the wonderfully wild scenery. The Cantal département has long remained outside the main lines of communication in France, and laying eyes upon these uninhabited mountains for the first time is an unforgettable experience. There's a calming quality to the way the hills and valleys bump into the horizon, like a collage of building bricks in all shades of green. Hiding amongst this scenic splendour, on the Cantal's southern tip, sits Moulin de Chaules – a peaceful yet family orientated campsite – neighboured by a crystal clear brook and the ruins of a French castle.
Even after such a memorable drive, Moulin de Chaules doesn't disappoint. Its 49 tents pitches (of different sizes) are all located on the sunny side of the hill, with fruit trees providing shade. Some of these grassy spaces can be found bordering the brook. It is a sublime experience waking up on a summer morning to the sound of rushing water, with the smell of a freshly cooked breakfast spiking the crisp Cantal air. But if water-side shenanigans don't grab you, then private, terraced pitches with green shrubbery separating you from you're fellow campers can also be reserved.
Not taking the time to visit the Parc Naturel Regional des Volcans d'Auvergne, home to the largest group of volcanoes in Europe, would be like visiting Athens without seeing the Acropolis. This vast tract of cloud-shrouded peaks, snowy summits and dense green valleys are unsurprisingly ideal terrain for outdoor enthusiasts, including hikers and mountain bikers, as well as hang gliders who can be seen floating around the peaks. The Auvergne region has over 80 extinct volcanoes, which (you'll be glad to hear) have not erupted for more than 6,000 years, but have instead turned into a rapidly growing tourist destination.
During the summer months, Moulin de Chaules is geared towards families. The campsite features a swimming pool, 'Youth Corner' (located in the bar) and a playground with table tennis, table football and giant chess. However if you are sans enfants, then don't discount this place just yet. Out of season, the camping clientele shifts to holidaymakers who prefer some peace and quiet, with many here to take advantage of the endless walking opportunities the Cantal offers. So, to sum up, Moulin de Chaules really is a campsite for everyone – it just depends what time of year you decide to visit.

Campsite Gallery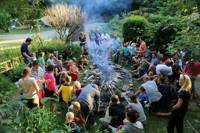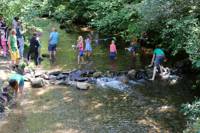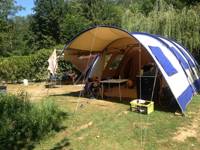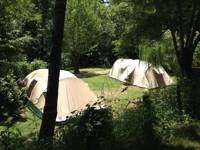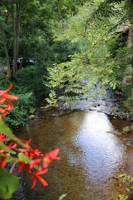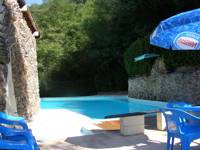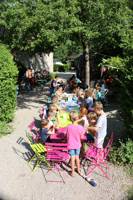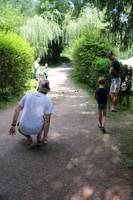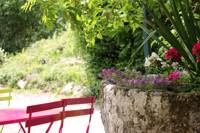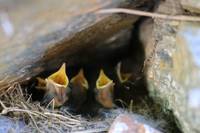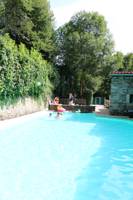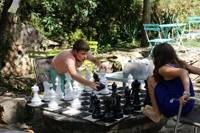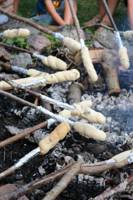 Best Price Guarantee, with no fees
Instant booking confirmation
Trusted for over 10 years
A chance to win prizes in our regular competitions
The campsite owner says
Best Price Guarantee, with no fees
Instant booking confirmation
Trusted for over 10 years
A chance to win prizes in our regular competitions