Champagne Perron-Beauvineau
Route de Spoy, 10200 Meurville, Aube, France






80% vineyard and 20% tiny, natural, loveable campsite – the perfect ratio.
As any red-nosed soul will expound between hiccups, France has a somewhat well-deserved reputation for its wine. It produces some of the most esteemed inebriants in the world, rendering a certain dedicated exploration into the subject essential. A pilgrimage of gratitude could begin with the most famous region, producing the most famous wine – Champagne. Of all the tipples in existence, none other comes close for sparking the imagination or exuding sheer glamour.
The Perron family have spent 110 years and five generations of history in the pursuit of champagne, working their business through biblical upheavals of war and pestilence. Marilyn Perron recently had the idea of evolving oenological tourism for the Aube area and opened the gloriously intimate and ecologically clean Sauleraie – a campsite with a dual purpose.
In the first instance it is a convenient retreat for those wishing to explore the Aube area's forests, lakes, plains, and rolling hills by bicycle or on foot. A short walk brings you to Meurville – a beautiful village nestled between vineyard-topped slopes, where more than a dozen families make champagne. In the main square by the church a tourist map provides a label-by-label guide around the village producers, each virtually within staggering distance of each other. A little way out of town it's possible to walk in the vineyards themselves, or take the Champagne Tourist Route that winds between them. Workers harvest the grapes from late August onwards, making this a good time to visit. The second purpose of La Sauleraie is as an approved bird sanctuary with a small wild lake and nesting boxes for every winged creature, from predators to prey. Wild ducks and geese frequent the lake, and the introduction of pollinating prairie plants and shrubs is under way in order to attract a wider pool of species.
Settled around the lake, the campsite has a rural feel without being disconnected. Vineyards and fields creep up the slopes and there are mature weeping willows, pines, and hedges softening the space. Nature-lovers have been well catered for and a limit of six tents on one side of the lake ensures that it feels spacious even when full.
If the weather is appalling, or a little more luxury is desired after sipping bubbly, the Perrons have built three themed log cabins. These fustes sleep up to four people and are sympathetic to the environment, with sheepskin insulation and vegetal roofs. Small and perfectly formed, each has its own features and comfortable decoration. The Tsukiyo cabin has a basin and a small fountain outside; Salama has mature pine trees and hammocks; while Kalyani enjoys a terrace. Although these cabins share the camping loo block and lack a kitchen sink, breakfast can be provided and a stay of five nights or more will find you rewarded with a bottle of champagne.
Everyone who visits the site is invited into the rather grand family cellar and tasting-room in Meurville. Here you will find out more about the Champagne Tourist Route, be introduced to their own brands of fine wine, discover how the drink is made and why so much struggle surrounds its production. The variables that affect a vineyard during a year are genuinely staggering. Understanding this undoubtedly aids appreciation and enjoyment of the different vintages.
Perhaps the most memorable aspect of staying with the Perrons is the opportunity to be guided through the region by such a dedicated, respected champagne producer. The Perron passion for the business shines through. Chin-chin.
Campsite Gallery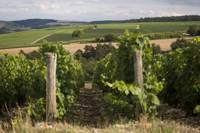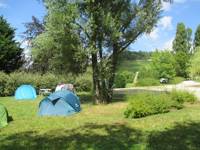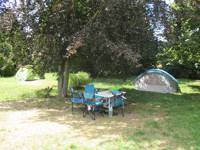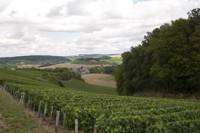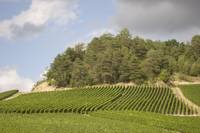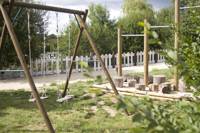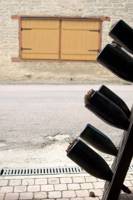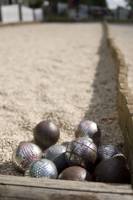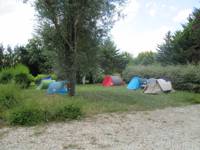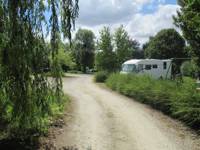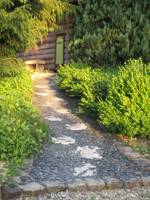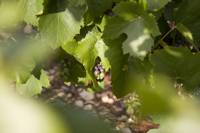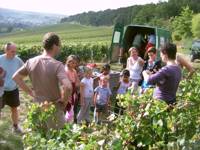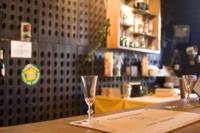 Best Price Guarantee, with no fees
Instant booking confirmation
Trusted for over 10 years
A chance to win camping goodies in our regular competitions!