Domaine de Pradines
Domaine de Pradines, Route de Millau, D28, 30750 Lanuéjols, Gard, France
















If you like your campsites to come with a healthy dose of history, check out Domaine de Pradines
If you like your campsites to come with a healthy dose of history, check out Domaine de Pradines. According to official documents connected to the property, the site was once owned by a certain M. Cambacères, a key official in Napoléon's government. Indeed, Napoléon is said to have stayed here during the period of his Egyptian campaign, for which Cambacères planted some trees following the outline of the imperial eagle as a welcoming gesture.
Not impressed? Well, architectural evidence shows that the site harks back at least to the Knights Templar. Still not enough? Okay – how about the discovery of a 4th-century Roman coin on the grounds? (Yes, it really happened.)
Today's incarnation of the campsite is in the capable hands of Virginie (from France) and George (from Scotland), who have been in charge of the place, along with their respective families, since 2006.
Situated slap-bang in the middle of the Parc National des Cévennes and Parc Régional des Grands Causses, Pradines is as idiosyncratic as they come. It boasts Turkmen yurts, a series of vaulted buildings that date back to the 13th century, wooden chalets, and an almost unbelievably large tract of land (370 acres/150 hectares) that's mostly left wild.Almost.Seventy-four acres (30 hectares) have been reserved for the main camping site, a vast and fairly unruly space that has a touch of the savannah about it, helped by the African-style BBQ-eating area and tall, blonde grass.
 Campers can choose to take one of the huge spaces around the periphery of the field, or lose themselves completely in the woods. Either way, it's unlikely you'll be disturbed by your neighbours unless they're shouting through a megaphone; and unless you have powerful binoculars, you won't be seeing many of them either.
 While the owners admit that the rugged feel of the site isn't for everyone, it'll certainly suit anyone with a sense of adventure or with a yen for nature. Besides, it's not so rough really – the amenities include a shower block ensconced in a charming old vaulted stone barn, a kids' playground, a pool, a restaurant, a reception with a well-stocked shop... you can even get wi-fi here if you need to.
 The real idea, though, is to get a bit closer to nature. To take a memorable hike or adrenalin- pumping raft trip through one of the nearby gorges – the Tarn, Jonte, and Dourbie are all within easy reach – outdoor playgrounds that offer a multitude of activities, from climbing and hiking to kayaking, rafting, and canyoning. You can even paraglide if you want to see the area from a bird's-eye perspective. Or explore the forests, granite hills, and magnificent caves of the Cévennes; a decidedly different landscape, also in close proximity.There are places like the charming holiday town of Meyrueis to visit. Or try Millau, once the largest pottery-production site for export throughout the Roman Empire and home to the marvellous Millau Viaduct, the highest bridge in the world (designed by Sir Norman Foster).
Guided walks and maps are available from reception. Plus there's canoeing, climbing, parascending, horse-riding, potholing, and caving nearby, and, of course, the campsite's expansive terrain, which includes wild flowers (including 30 species of wild orchid among other rarities), birds, and butterflies. Maybe you'll find something older than a coin from the 4th century bc. A dinosaur footprint maybe?
Campsite Gallery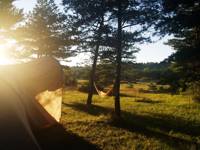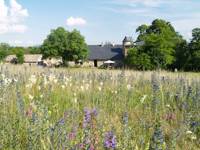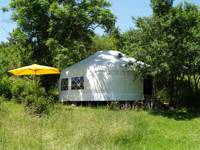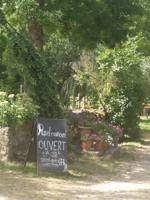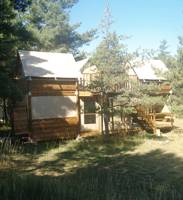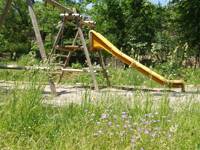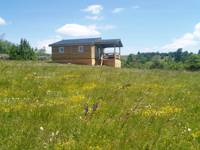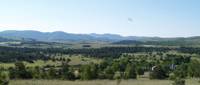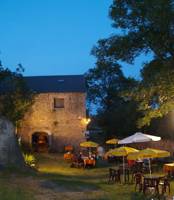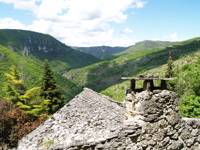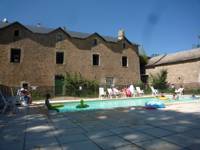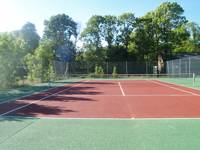 The campsite owner says
Domaine de Pradines, situated in the beautiful Cevennes National Park, is a stunning tranquil escape, where starry skies and nature prevail.
Best Price Guarantee, with no fees
Instant booking confirmation
Trusted for over 10 years
A chance to win camping goodies in our regular competitions!
Book campsites near Domaine de Pradines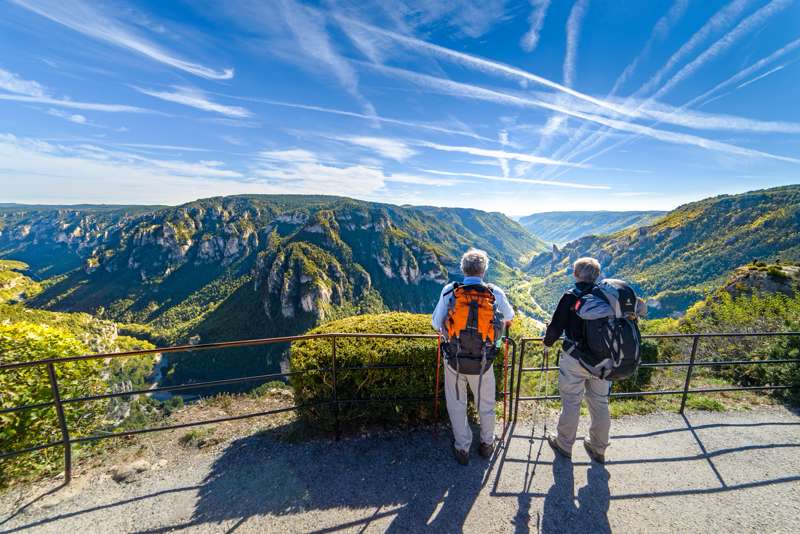 i
Campsites in Lozère
Campsites in Languedoc-Roussillon
Campsites in France
Available:
1 Pitch
1 Bell tent
1 Safari tent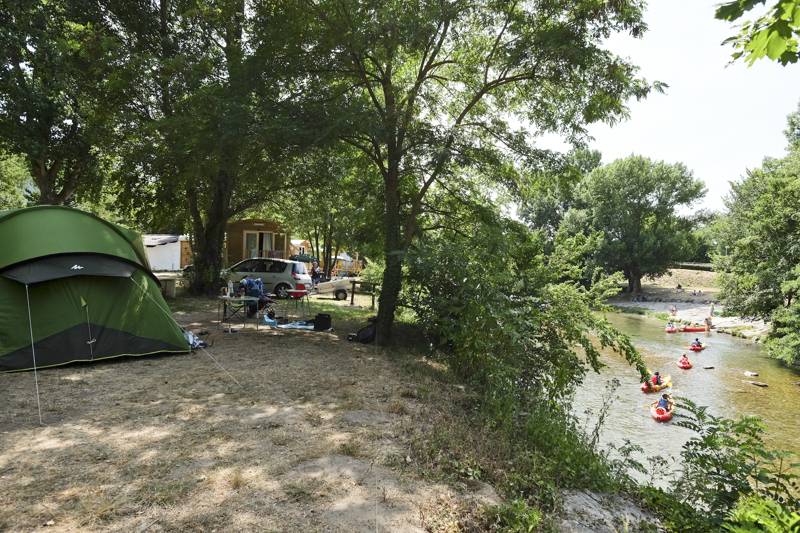 i
Campsites in Aveyron
Campsites in Midi-pyrénées
Campsites in France