Flower Camping La Vendée Bretonnière
With 15 acres of parkland surrounding a scenic lake, plus a beach within reach, this activity-filled Vendée site ticks all boxes
Prey to the tourist hype, many of us flock to Paris or the Riviera for our fix of fine dining and glowing foreign weather. Meanwhile the discerning French head straight to their west coast. Sandy, pine-covered beaches front a coastline of variety, with Roman cities, slumbering villés and a scattering of small islands. Follow the sunflower-flanked roads a few miles from the waves and you'll find campsite La Bretonnière, the perfect base for exploring the region.
Situated around a pleasant fishing lake, the green fields of La Bretonnière play host to over 150 pitches along with a small number of holiday huts and safari tents. With such variety campers can decide on exactly what size space they want, from smaller 'nature' spots all the way up to roomy 'privilège' pitches, ideal for caravans and motorhomes. Trees and tall hedgerows provide plenty of shade from the summer sun, though when it comes to cooling off most people know exactly where to head.
Overlooking the natural waters of the lake, the recently built swimming area is the perfect remedy for those who are used to altogether more British weather. Two covered swimming pools and a wading pool are accompanied by a play area where fountains squirt water in all directions. The space is a delight for kids and, surrounded by decking with a small wooden bar, it's not a bad spot for parents to lounge about either! Sitting in the balmy summer sun you can enjoy a drink or two while the little ones clown around in their own watery world. The poolside fun is complimented by a hedge-lined field on the other side of the campsite where there are tennis and volley-ball courts, a football pitch, petanque court and a children's play area.
As much as the onsite activities will soak up your day, Flower Camping La Bretonnière is an excellent base for hopping in the car and heading elsewhere. Most are attracted to the beaches sweeping north to the incredible island of Noirmoutier. Cut off by the sea at high tide, this charming off-shore paradise is reconnected when the water recedes revealing the famous Passage du Gois, an old paved causeway that can still be crossed by car if you get your timing right. In the opposite direction the town of La Roche-sur-Yon, a few miles inland, has changed its reputation since it was described as "the dullest town in France" by an English guidebook in the early 1800s. Now populated with good bars and restaurants, the town is preceded by numerous smaller villages, home to the usual independent shops and cafes that France is so famous for.
This delightful position that provides access to both the coastline and the quieter inland attractions makes Flower Camping La Bretonnière a good place to start exploring Western France. Something that can only start, however, when you persuade yourself to leave the poolside sun lounger and put down that bottle of local vino!
Best Price Guarantee, with no fees
Instant booking confirmation
Trusted for over 10 years
A chance to win prizes in our regular competitions
Campsite Gallery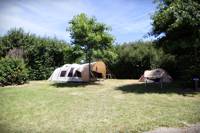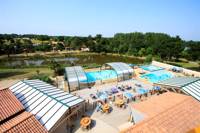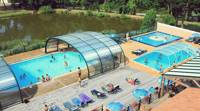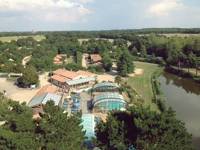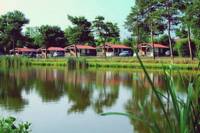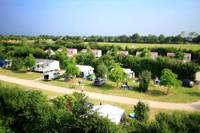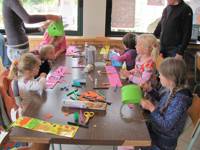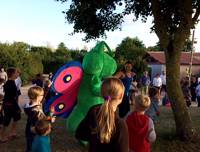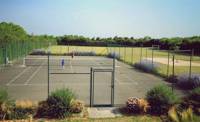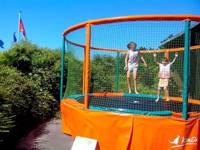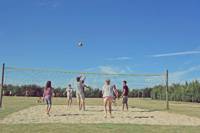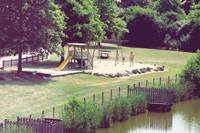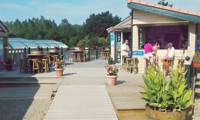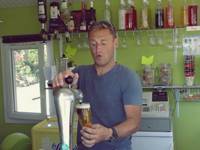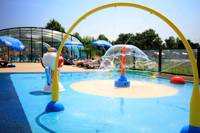 The campsite owner says
With 15 acres of parkland surrounding a scenic lake, plus a beach within reach, this activity-filled Vendée site ticks all boxes.