Rural camping in the Midi-Pyrénées, surrounded by sunflower fields and an easy drive from historic French towns
A healthy tan, a nice dose of vitamin-D – there's much to be said for sun-seeking. And if you're one who needs an excuse, just look to nature. It's a part of our natural evolution. Like a field of sunflowers in the Midi-Pyrénées turning from east to west as the day goes on. Or like the leaves of the fig trees tilting in the afternoon light as they bring themselves to fruit. As the hippies would say, "it's all natural man. It's all natural". So while during the winter months Country Camping may close the gates for a little shut-eye, come the beginning of April campers seem born to trickle back again – human sunflowers coming down from the north to catch those revitalising rays.
Nonetheless, that the Midi-Pyrénées is often dubbed "Toulouse and the Midi-Pyrénéan Desert" is something of a misnomer – a reference not to the heat but to the relative absence of activity in these parts compared to the bustling city an hour's drive away. There's a definite rural feel, a landscape that is home to more farms than any other region in France. And it's this quiet rusticity, this peaceful countryside charm and pastoral joie de vivre vibe that Country Camping is very much a part of.
In springtime, catch the last of the colourful blossoms as they're replaced by cherries dangling appetisingly from the trees. In autumn, it's the peaches, like soft, velvety fists, ripe for the picking. Whenever you come, the shady trees that enclose the 20 grassy pitches provide a natural, green feel that's in keeping with the pastoral French surroundings. The best spots are actually those with the slightly lower hedges, the gaps revealing views across the neighbouring field and partially wooded valley.
Those looking for a little more luxury can try one of the three, fully furnished safari tents onsite or the wooden bijou chalet. Yet the real comfort of this campsite is the easygoing atmosphere it affords. A small outdoor swimming pool sloshes around under the energy of younger campers, overlooked by the chilled-out bar terrace where quieter kids are setting about a nerve racking game of giant outdoor jenga. After that try the neighbouring stretch of woodland, somewhere to build dens and search for dragons and gruffalos – though the ones around here are French speaking, so kids may have to brush up on their vocab before any unexpected encounters.
In all it's these simple pleasures that make Country Camping such a great campsite, independently of the pleasant attractions nearby. It's an easy cycle to the old military village of Saint Ybars, while a drive to the spectacular natural park Pyrénées Ariégeoises provides an endless list of outdoor activities to try. But while these exploratory day-trips reveal the place to be anything but a desert there's something just as charming about a lazy afternoon back at base, frolicking in the pool and enjoying the ever present necessity of the sun.
Campsite Gallery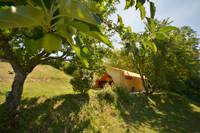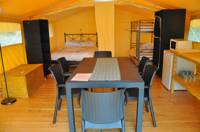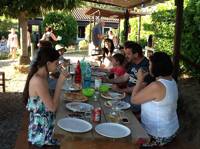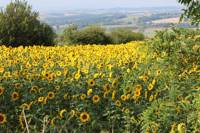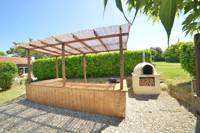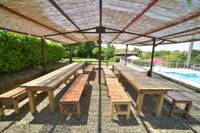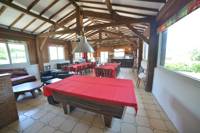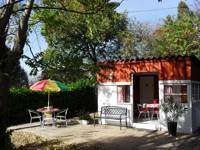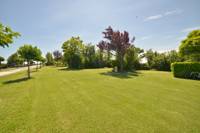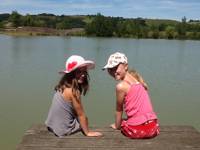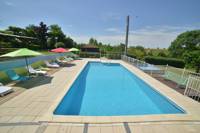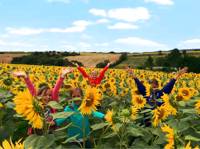 Best Price Guarantee, with no fees
Instant booking confirmation
Trusted for over 10 years
A chance to win prizes in our regular competitions
The campsite owner says
Country Camping is a family run business, located in the Midi-Pyrénées, in the South of France, nestled between sunflower fields and surrounding woodland.
The site is shaded by a variety of trees, a large number of which bear seasonal fruit. Help yourselves to cherries in Spring, plums in Summer and figs & peaches in September.
We offer a traditional holiday experience, whether your preference is the peace and tranquility of nature or simply enjoying the delights of historic French market towns. Just breathe in the wonderful fresh clean air of this unspoilt part of rural France. For your children there is a pool, play park, activities and games or alternatively you can let them freely explore the natural environment at Country Camping, build dens, play hide and seek in the woods, look for glow-worms and make new friends.
Come and sample rural France. Visit nearby markets with their abundance of local food and wine. Participate in the numerous village and town festivals held throughout the summer, where you can eat, drink and dance or enjoy sitting back taking it all in.
Visit the impressive Pyrénées where you can walk, cycle or just sit and admire the magnificent views. Or take a trip to Andora, nestled in a valley in the towering Spanish Pyrenean Mountains, where you can eat in one of their pavement cafes or restaurants then take a stroll round the numerous duty free shops.
Best Price Guarantee, with no fees
Instant booking confirmation
Trusted for over 10 years
A chance to win prizes in our regular competitions
Book campsites near Country Camping
i
Glamping in Haute-Garonne
Glamping in Midi-pyrénées
Glamping in France
Available:
2 Safari tents