Amiable lakeside lounging in the grounds of a Calvados chateau
In the heart of Calvados country, near the idyllic village of Blangy, is the friendliest chateau- camping experience you can hope to find in France. Camping at Le Brévedent was first set up to pay for repairs to the Louis XVI hunting lodge after the Second World War. Fortunately for us it was the only way that the Marquis de Chabannes La Palice could afford to stay on the land, which had been in his family for 350 years. He also planted an orchard across the site. Now his great- grandson, Raphael Bony, heads up the operation and considers sociability to be a major aspect of his job – apples play a large part in this. Every night Raphael opens the bar in the main house so that guests can drink local cider and calvados, wander through the ground floor looking at oil paintings of his ancestors and shoot pool. Twice a week he hosts music sessions with his brother, Arthur, who plays the cajón, a Peruvian instrument. The Bonys are into French folk music, but they invite guests to play what they like. This year a Belgian family treated Le Brévedent to Mozart and Rachmaninov on the violin and piano. They were followed by a guy on the bagpipes.
Assumption Day on August 15th, is celebrated here, like many places in France, with fireworks. At Le Brévedent they host a spectacular display over the lake, BBQ, and an impromptu jam session. Any excuse for a party, Raphael now winds up the season with an official music festival. It might be far smaller than the Big Chill, but the line-up is just as eclectic.
Plastic bags have been outlawed on site and each guest is given a reusable green Le Brévedent sac to carry their morning croissants home from the shop. Living in sync with nature extends to the free kids' club in July and August, when they take advantage of the apple season. In the morning the children gather windfalls and hold apple-and- spoon races before pressing them into juice after lunch. The delicious results are distributed among passing campers at the end of the day. Teenagers are the only group who aren't specifically catered for at Le Brévedent, although they'd probably dispute this if they could get their hands on the cider.
In Cool Camping terms Le Brévedent is a big site, but its canny design results in a beautifully chilled atmosphere. The play areas are handily situated by adult distractions such as the restaurant, café terrace (with free wi-fi), and lake, where huge carp can be caught. The heated swimming pool and paddling pool have been tastefully cut into the slope in front of the main house. From here there's a spectacular view of the lake, which is where most people choose to camp. Behind the lake is a stream, the banks of which are populated by a community of guinea pigs. Elsewhere ducks and chickens meander about the site among the apple trees and herbaceous borders.
On Sunday evenings, in the salon, Madame Gurrey (Raphael's granny) recounts tales of aristocratic eccentricities. She maintains that Raphael has inherited the relaxed charm of his great grandfather, who often failed to charge campers. Today you can hire a canoe for a scenic glide across the lake; the small fee should be per hour, but Raphael is laid-back about counting minutes. After all, there's no reason to rush here.
Campsite Gallery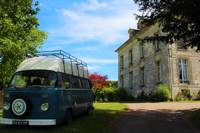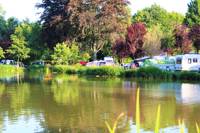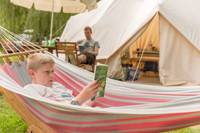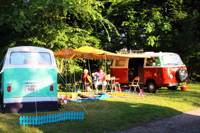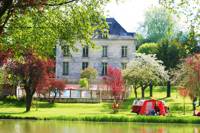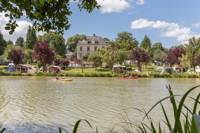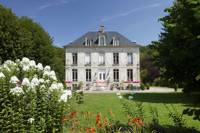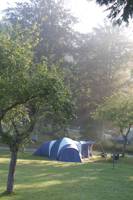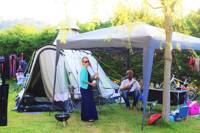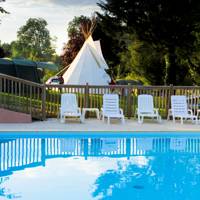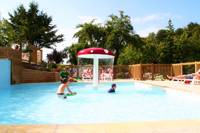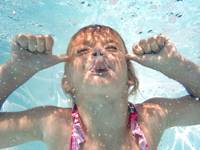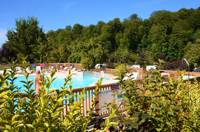 Best Price Guarantee, with no fees
Instant booking confirmation
Trusted for over 10 years
A chance to win prizes in our regular competitions
The campsite owner says
****May Half Term Break****
If you are thinking of going away next weekend but not sure where or what to do... look no further! At Le Brévedent we have a fun-packed week ahead of us, starting Sunday May 28th. For more info, take a peek at the schedule in our Cool Camping photo album or call/e-mail us. We look forward to seeing you all soon!
We also organise a Music Festival the Last Week-End of the season.
Best Price Guarantee, with no fees
Instant booking confirmation
Trusted for over 10 years
A chance to win prizes in our regular competitions
Book campsites near Castel Camping Le Brévedent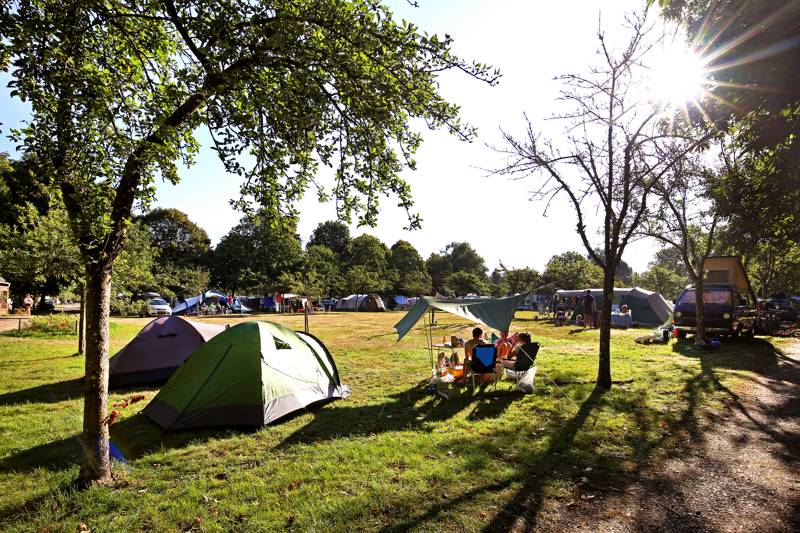 i
Campsites in Eure
Campsites in Normandy
Campsites in France