The Old Vicarage Campsite
The Old Vicarage Campsite, Moulton St, Mary, Norwich, Norfolk NR13 3NH









A no-frills, tent-only campsite with campfires on a working Norfolk farm
We love a campsite with campfires at its heart and at The Old Vicarage it's rare to find a group of visitors who aren't kindling theirs by 6pm, the second the sun begins to dip towards the horizon. Any excuse and the fires will be going – too cold, too dark, too hungry for marshmallows. Owner Bernie thoroughly encourages it too. "Campfires are an integral part of camping", he says. "Fire warms, soothes and inspires us". There aren't many here who'd disagree.
In fact, Bernie's custom designed braziers have become such favourites that some visitors have even bought them afterwards, sticking them in the car to take home for evenings of nostalgia. They're the perfect souvenirs. After all, the simplicity in their design is emblematic of the entire campsite – nothing flashy, nothing too clever, just the basic essentials that do everything you need. It's a reminder once you've left of the simple life that was. The good old-fashioned camping that makes The Old Vicarage so special.
Set in three grassy acres on the edge of the Norfolk Broads, there is pleasantly little to describe about The Old Vicarage. A couple of wooden cabins house the showers and composting toilets and there's a tap for water. Otherwise that's pretty much it, save for the scattering of tents that are spread around the field, some tucked near hedges where small gaps peep out at fields of wheat, others pitched more centrally, where children zip around playing catch with their new found neighbours. The space is flat, spacious and car-free (with parking next to the field) and the entertainment is the sort you make for yourself – think grass stains, sticky marshmallow fingers and daisy chains in your hair.
It's off site where further activities can be found and there's enough to write your own guidebook. Three guidebooks, in fact: one for the coast, one for the Broads and another for Norwich, all of which are less than 20 minutes in the car. The city is best saved for any rainy days, when you can retreat into galleries, museums and cafés, while better weather can be spent boating on the network of rivers or pedalling around on two wheels. Arrive by bike and you'll even get a free bucket of firewood and a broad smile from keen cyclist Bernie. Smiles are generally extended to everyone though. Bernie's a happy man and the simple truth is, folks who camp at The Old Vicarage are very happy people.
Campsite Gallery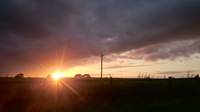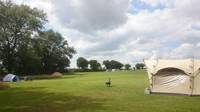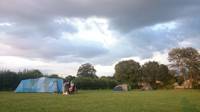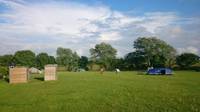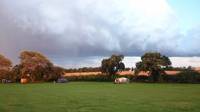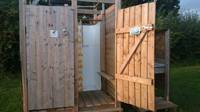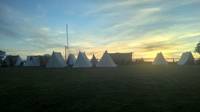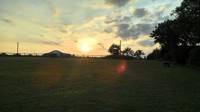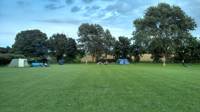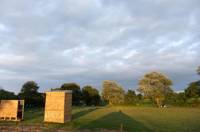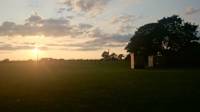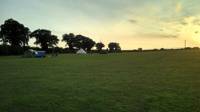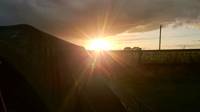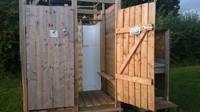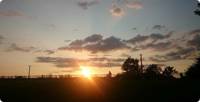 The campsite owner says
Established in 2011, the Old Vicarage Campsite was created by people passionate about camping especially for people passionate about camping. We are a tent- only campsite, welcoming all forms of fabric accommodation; tents, teepees, wigwams, yurts, bivvys, swags, gazebos or even bedsheets tied between 2 sticks!
Best Price Guarantee, with no fees
Instant booking confirmation
Trusted for 10 years
A chance to win camping goodies in our regular competitions!
Book campsites near The Old Vicarage Campsite