Straightforward, secluded camping amongst the brooding scenery of the Yorkshire DalesNational Park
Protected as a National Park since the 1950's, the Yorkshire Dales covers 680 square miles, with every inch crammed full with outdoor opportunities. And just in case you needed another excuse to visit – beyond its flower-rich hay meadows and picture-postcard villages where sheep and cattle still graze – Cool Camping has discovered a new contender for England's finest back-to-basics campsite. It's quite a claim, we know, but that's how confident we are that you will fall in love with Swaledale Camping and its peaceful, idyllic surroundings.
So what makes England's finest back-to-basics campsite? Quiet farmland location? A nearby wandering river? Friendly owners who like campfires, children and dogs? Well, Swaledale has all of the above and a lot more to boot. Nestled right next to the River Swale (and only half a mile from it's source), you'll find nothing fancy here, nothing flash, and nothing gimmicky – just a simple, rural campsite in a lovely location. With little campfires dotting the riverside, the hustle and bustle of urban life seems a long way away; so much so that it'd be all too easy to spend several days here without feeling the need to leave.
But that might be a shame, as there's a torrent of things to do. We all know the Dales is a paradise for walkers and cyclists, but there's plenty for non-walkers too, from exploring the legacy of literary veterinarian James Herriot (of All Creatures Great and Small fame), to sampling the favourite teatime snack of Wallace and Gromit at the Wensleydale Creamery. Richmond is also a tasty destination (sorry!), largely thanks to its imposing castle, whose walls and colossal keep cling to a precipice above the River Swale. Indeed, the entire town is a delight to discover, centred on a large cobbled market square backed by Georgian buildings, gardens and hidden alleys.
Swaledale Camping can be found at Hoggarths; a working Yorkshire farm, which breed's pedigree Swaledale sheep. April and May are special months to visit, as this is when the lambs are born. A springtime visit will see the fields and buildings bursting with new-borns and their mothers – ask and you may get the chance to bottle feed a few! In July and August the sheep are gathered for shearing. The fleeces are sheared off in one piece, then expertly folded and packed ready to be sent to the Wool Board. Some finds its way to the Swaledale Woollen Shop in Muker, but the majority is made into carpets. 
It's worth mentioning that facilities at Swaledale are extremely basic as Raymond and Alison (who own the place) are firm believers that less is, in fact, more. For example, rather than building a view-obscuring shower block, campers are encouraged to take a morning dip in the refreshing River Swale. Of course, such a stimulating shampoo won't suit all Cool Campers, but for those who enjoy camping on the wild side, long walks and river side campfires, Swaledale is simply a must visit.

Campsite Gallery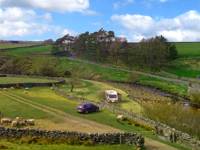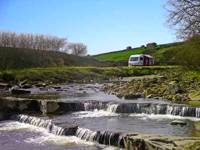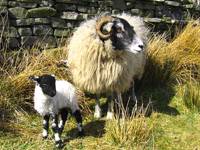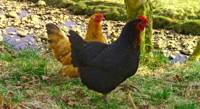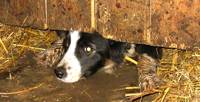 Best Price Guarantee, with no fees
Instant booking confirmation
Trusted for over 10 years
A chance to win prizes in our regular competitions
Best Price Guarantee, with no fees
Instant booking confirmation
Trusted for over 10 years
A chance to win prizes in our regular competitions
Book campsites near Swaledale Camping