Back-to-basics camping on a Yorkshire Dales farm, with hospitable owners, stunning views and a magical riverside setting
Ahhh, the Yorkshire Dales – "God's Own Country", as any stout-headed, dyed in the wool Yorkshireman will tell you. For those of us not privileged enough to have visited this fabled corner of the country, such ardent civic pride can seem a little hifalutin. That is until you've laid eyes upon the acres of lush, undulating fields, patchworked by miles of drystone walls, and gently flowing brooks – then you'll see they really do have a point.
Deep in the heart of this pastoral paradise lies the chocolate-box Swaledale village of Muker, home of Usha Gap. The Metcalfe family have been farming these lands for centuries, with today's farm having been acquired by present owner Philip's father in the 1930s. More than 70 years later, the 260 hectares now host a prize herd of Swaledale sheep, Limousin Cross sucklers cattle, and some of the UK's luckiest campers.
For those seeking a traditional Dales camping experience, Usha Gap is pitch-up perfection. Philip, along with wife Louise and their two sons Ben and James, are hospitality personified. Facilities are basic, but then you haven't come here for a ayvuredic therapy tent and wood-fired saunas. In fact, you won't even get a phone signal. And as for Wi-Fi... ha! But who needs the fripperies of modern media when you've got the tranquil River Swale flowing gently beside your tent?
It has to be said, Usha Gap really is one of the most picturesque campsites in the country. This being the northernmost of Dales, the views are stunning; with the vista from Upper Swaledale, over bucolic hay meadows, 18th century barns, and animals grazing lazily in the pastures below, utterly idyllic. The site is also fantastically located to some of northern England's greatest walks – the Pennine Way and the Coast to Coast being the most well-known (not to mention, epic). For something a little more achievable (if vertical), the heather-scattered summit of Kisdon Hill offers wonderfully expansive views over Swinner Gill and the Buttertubs Pass. Enjoy the silence.
Best Price Guarantee, with no fees
Instant booking confirmation
Trusted for over 10 years
A chance to win prizes in our regular competitions
Campsite Gallery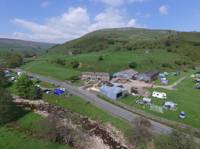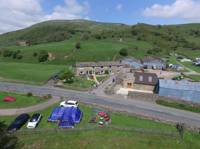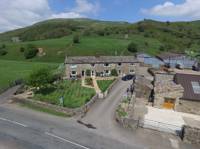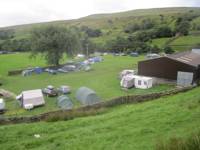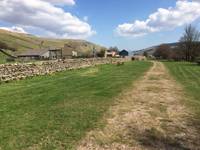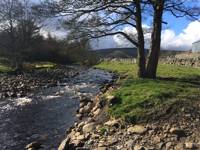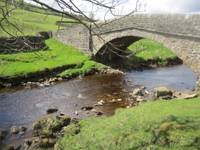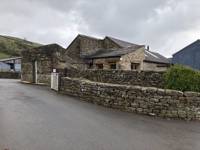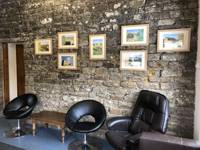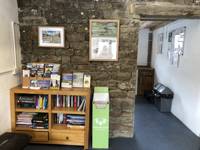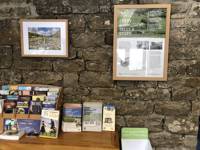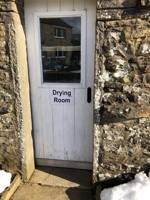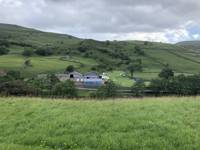 The campsite owner says
A warm welcome is assured to you on this tranquil, clean, family run campsite...
The campsite is situated half a mile between the village's of Muker and Thwaite in the beautiful valley of Swaledale.
The campsite is run by Philip and Louise Metcalfe and their two sons; Ben and James. The campsite is set on Usha Gap Farm, which is a working farm, specialising in Sheep and Beef.
The campsite is divided into two, our small field is next to a running beck, and the larger field is situated next to the farm with a view of Kisdon hill.
The campsite is surrounded by magnificent views of the valleys and hills. The Pennine Way and the Coast to Coast walk pass near by, and there are plenty more walks for you to enjoy.
In April 2015 we finished our new Toilet and Shower block. Including 8 Showers, 7 Toilets, 3 Urinals, 12 wash basins, Hair dryer, shaving point. Washing up area with 4 sinks and drainers and a Fridge Freezer. Small  Drying room and washing machine is available.  Information area with seating, board games, books and magazines that you can borrow.
All under floor heating, heated with our new Bio Mass wood chip boiler.
Book campsites near Usha Gap