Whitelee Farm Shepherd Huts
Romantic en-suite shepherds huts on a riverside farm in the Peak District National Park.
No matter how many times you visit the Peak District, it never ceases to amaze. Look up the word 'epic' in the dictionary and you might just find a dazzling landscape of the UK's first national park – its chocolate box villages, rugged peaks, meandering rivers or innumerable idyllic valleys. Set in the heart of one such spot, Whitelee Farm is spread over 340 spectacular acres in the Dane Valley. Home to beef and dairy herds as well as a smattering of Herdwick sheep and assorted hens, this working farm can lay claim to 50 acres of enchanting ancient woodland, part of the Dane Valley Woodland Trust. Downhill from the farm, through pastureland and dry-stone-fringed fields, this tranquil scene is completed by the River Dane, a great spot for wild swimming (or paddling depending on the vagaries of the tide levels) beside the site of the old paper mill. The farm is an abuzz with flora and fauna throughout the year – bluebells in spring; wild garlic and elderflower in summer; blackberries in autumn; and wild deer rutting in their winter mating season.
Amidst this most richly varied of settings, two masterly crafted shepherds huts blend in seamlessly to their unspoiled surroundings. Both of these private huts are oak framed and oak floored throughout, befitting the ancient woodland nearby where one of the oldest oak trees in the entire national park can be found. Finished with wriggly tin and sheep's wool insulation, these cosy self-contained huts come replete with all the comforts one could wish for. A dining and seating area, fit for four, ingeniously converts into the king-sized bed with memory foam mattress (premium bed linen supplied). An en-suite bathroom boasts a full-size power shower with instant hot water, hand basin, proper flushing toilet and heated towel rail. A fully equipped kitchenette – with gas oven, hob and fridge – includes all the kit and caboodle for cooking up a feast to enjoy on the cute mini veranda. With Whitelee's very own farm-reared produce available for pre-order, you won't have to go far to source the freshest of ingredients. And thoughtful extra touches like the outside log store fully stocked for the wood burner, complimentary towels and toiletries, plus basic provisions like a steady supply of tea and coffee show a considerate attention to detail.
Its peerless position on the western flank of the Peak District National Park sees Whitelee Farm border the three counties of Cheshire, Derbyshire and Staffordshire. An array of scenic walking routes emanate from Three Shires Head, with Whitelee Farm lying bang on Route 17 of the Peak District Boundary Walk. Ambles could lead you to the dramatic rock formations of Luds Church or The Roaches, or perhaps the less intrepid stroll into the postcard Peaks village of Wincle for a pint in the local. Wherever the paths take you, breathtaking views are promised.
Campsite Gallery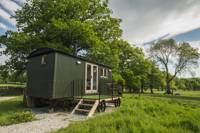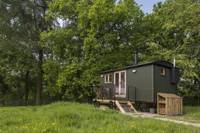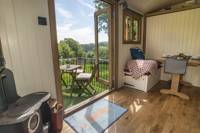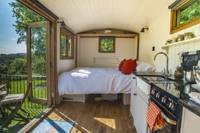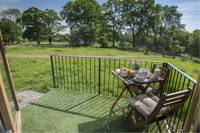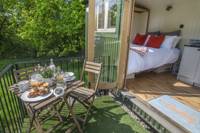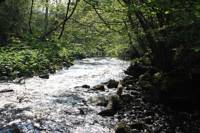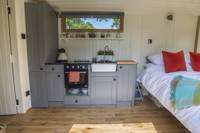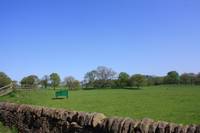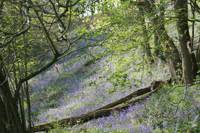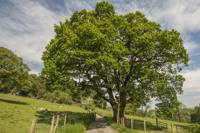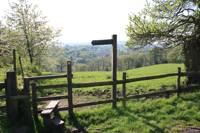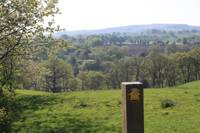 Best Price Guarantee, with no fees
Instant booking confirmation
Trusted for over 10 years
A chance to win prizes in our regular competitions
The campsite owner says
Situated one mile off the beaten track and nestled in a lush green valley, Whitelee Farm offers a wonderful opportunity for those seeking to get away from it all. Continuous investment in traditional features such as dry stone walling, hedge laying and protection of ancient woodland ensures that the farm and its habitats are nurtured for future generations to enjoy.
Set inside the UK'S first National Park, Whitelee Farm is a working farm set over 340 acres of prime Peak District National Park farmland. A rich and diverse landscape ranging from pastureland to ancient forest (around 40 acres of the farm) we also border the River Dane along the Southern edge of the farm; giving private access to one of the reputedly fastest rising and falling rivers in the UK. We are extremely proud to be one of the original farms supporting the Dane Valley Woodland project designed to actively manage woodland and specifically Oak. The Dane Valley has one of the highest concentrations of semi natural and ancient woodland in the Peak District for example we have one of the oldest Oak trees within a 40 mile radius on the farm drive. In 2016 we planted 3,500 saplings as part of this project and our own woodland management plan.
Across the farm mixed livestock (sheep, dairy and beef herds) graze on the pastureland for much of the year; enabling us to produce meat products of such note that we supply a well known premium retailer with our products.
Working in such spectacular scenery is a real privilege for our family and we are delighted that we are now able to share this unique environment with others with the installation of two traditional Shepherd Huts: Dane Valley and Hen Cloud. Each sleeping 2 adults, the bespoke Shepherd huts have been individually designed to maximise their location following approval from the Peak District Planning authority. Sensitively built in order to be as much in keeping with their surroundings as possible, each hut is oak framed, clad in wriggly tin and lined with sheeps wool. Featuring many luxuries of a domestic environment; guests always comment on how much has been fitted into a small space. We wanted to create a luxurious environment that put access to the wild on the doorstep for all and we look forward to welcoming you to see how this has been achieved.
Best Price Guarantee, with no fees
Instant booking confirmation
Trusted for over 10 years
A chance to win prizes in our regular competitions
Book campsites near Whitelee Farm Shepherd Huts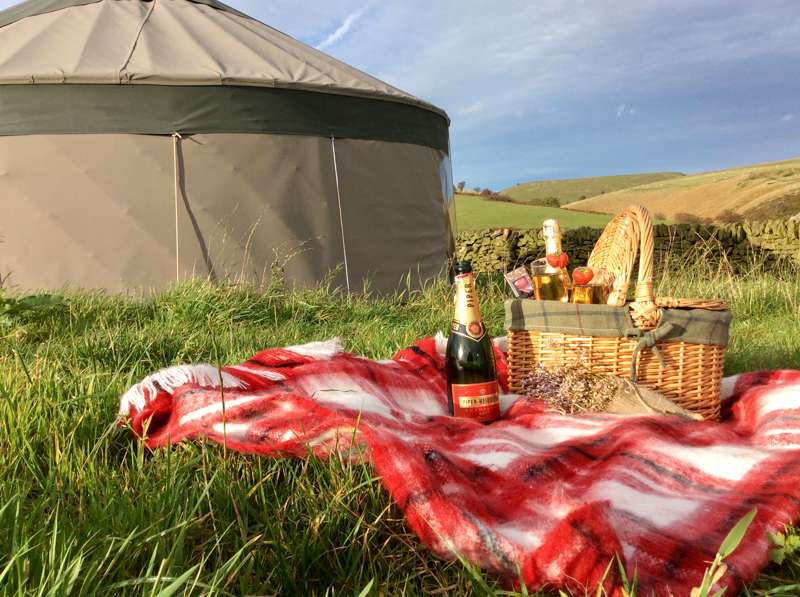 i
Glamping in Buxton
Glamping in Derbyshire
Glamping in East Midlands
Glamping in England
Available:
1 Shepherd's hut
2 Yurt or Gers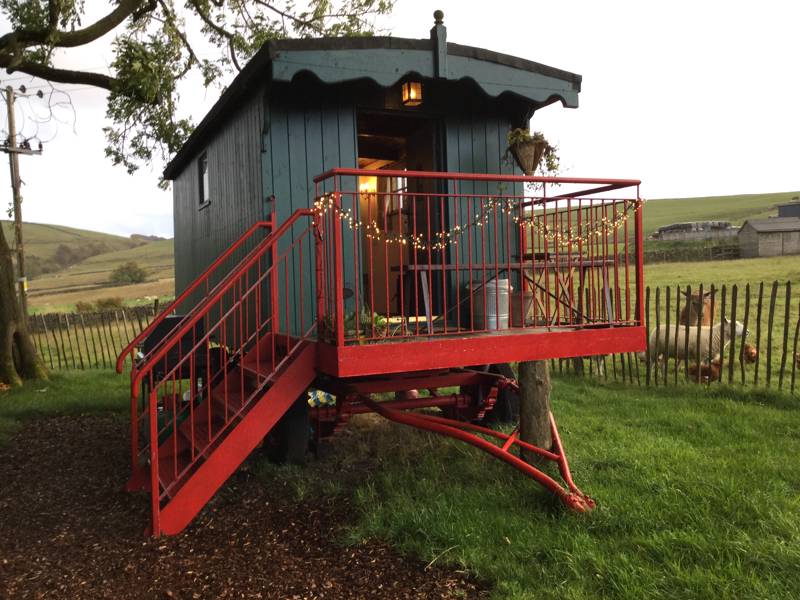 i
Glamping in Buxton
Glamping in Derbyshire
Glamping in East Midlands
Glamping in England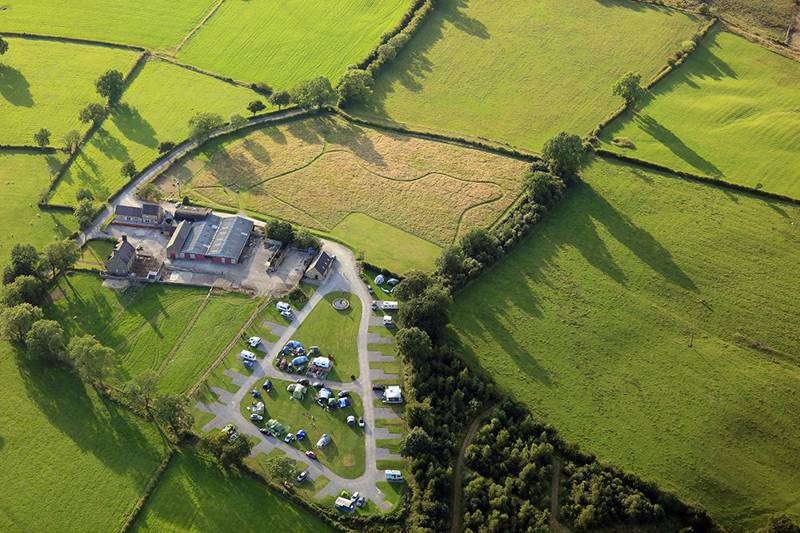 i
Campsites in Hartington
Campsites in Derbyshire
Campsites in East Midlands
Campsites in England