Long Valley Yurts at Low Wray
Morocco meets Mongolia meets Cumbria
Tucked away on the quieter western shore of Windermere, you'll find the delightful rambling estate of Wray Castle, once the summer abode of a young Beatrix Potter. Nearly 50 years ago the National Trust turned the grounds into what is now one of Cumbria's loveliest campsites, with pitches in fields, pitches (and pods) in woods, pitches right on the lake shore – a real somewhere-for-everyone place. But still there was something missing. 'What about', cried people who wanted to stay there in a yurt, 'people who want to stay there in a yurt?'
Now, with the arrival of Long Valley Yurts, that cry has been answered. In a field bordered on one side by trees and the curiously spelt Blelham Beck, and just beyond a very well maintained if somewhat barracks-like facilities block, sit five gorgeous yurts awaiting your indulgence.
It's a widely held belief – based, it must be said, on nothing more tangible than empirical evidence and historical documentation – that yurts are a form of dwelling emanating from the Central Asian steppe (where they are often known as gers) rather than, say, north Africa. One must therefore congratulate the good people at Long Valley on the inspirational brainwave that led them to decorate the yurts here as if they were from Morocco. The furniture, rugs, and even the lanterns conjure up a vision of old Marrakech. There's also a fully equipped kitchen so visitors can bang out some falafels to accompany their tabouleh and hummus. It's post-modernism given a jokey twist. 'Was Genghis Khan', they appear to be asking, 'actually an African?'
What we can be sure of is that north Africa is, as a rule, is hotter than Cumbria, so to redress the balance, extra warmth comes courtesy of a wood-burning stove for which firewood and kindling is provided. Should it rain, you can curl up smugly snug with your nearest and dearest or rifle through the games chest and beat them into a pulp at Monopoly or similar. And when bedtime comes, everyone can forget those arguments about which player would have won first prize in the beauty contest, and drift off to sleep gazing up through the skylight at the constellations above.
But it's not all lying back and thinking of Orion. The owners are more than happy to organise a whole host of activities to get your teeth into – literally, in the case of the bushcraft course. Trained instructors will take you rock climbing, abseiling, ghyll scrambling, mountain-walking, mountain-biking, Ray Mears-ing, or, perhaps most excitingly, canoeing – you can paddle from right outside your front door, down the Blelham Beck which borders the glamping field, and out on to Windermere itself.
England's largest lake is, naturally, a Mecca for lovers of all kinds of aquatic pastimes, with local companies offering a chance to try out sailing, waterskiing, and windsurfing. Or, if that's all a bit too much, you can always hop on one of the many cruisers that chug relentlessly back and forth over the water.
Long Valley Yurts also have two other sites – Great Langdale (slightly further north in the Lake District) and Knotlow Farm in the Peak District.
Campsite Gallery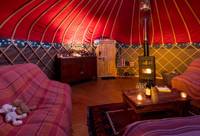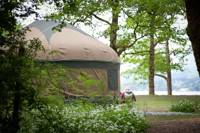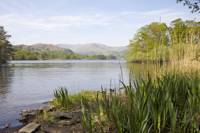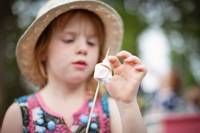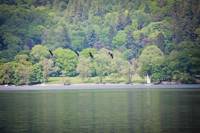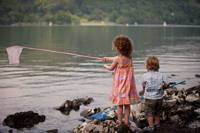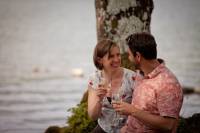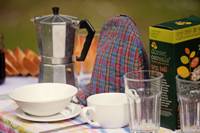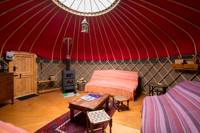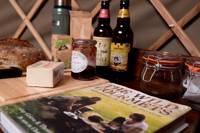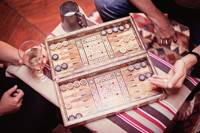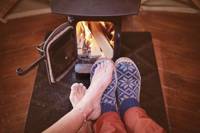 Best Price Guarantee, with no fees
Instant booking confirmation
Trusted for over 10 years
A chance to win prizes in our regular competitions
The campsite owner says
Three Stunning Lake frontage Yurts on our Low Wray Site.  Three 18ft Yurts in beautiful secluded meadow.
Kick off your shoes, sit back and relax....Your holiday starts here.
"A truly magical experience" is how some of our guests have described staying in one of our Yurts or Bell Tents. Long Valley Yurts offer the perfect combination of back-to-nature living, without compromising on all the usual luxuries you would wish for on your holiday.
Spacious with comfortable beds, warm duvets, cosy wood burning stoves, solar lighting and fairy lights, this really is luxury camping. Ideal for families and friends, come and experience a holiday with a difference, one you never forget.
We currently have 3 Stunning locations across the Lake District  and Peak District National Parks.
Also available are our experience days running from both the Low Wray and Great Langdale sites including Bushcraft courses and Outdoor activities
We currently offer half day activities in:
Rock climbing, Gorge/Ghyll scrambling and Canoeing. For something really different why not book onto the Moonlit Canoe session including hot chocolate, roasted marsh mallows and roaring fire on the shores of Windermere. What could be better.
Full day Sessions in: Mountain Days and Canoe and Bushcraft days.
Prices are from £25 and a full day is £45 all abilities and ages welcome
For more Information please contact us
Alternatively you can check availability and make a booking on our NEW online booking system.
Best Price Guarantee, with no fees
Instant booking confirmation
Trusted for over 10 years
A chance to win prizes in our regular competitions
Book campsites near Long Valley Yurts at Low Wray