The Real Campsite at Park Farm
Back to basics boutique camping in Oxfordshire. No frills, no gimmicks and no hefty price tag, just a simple meadow with endless views of the Cotswolds.
After a number of years running one of England's most highly rated glamping sites, Park Farm, on the doorstep of the Cotswolds, has returned to its real camping roots and given the site a name to match. There are no more frills and gimmicky thrills on the farm these days, just simple, back-to-basics camping with stonking great vistas of the unfolding land beyond.
In fact, what they've really crafted is a site that brings out the best of both worlds. A campsite it may be, but they've still taken a very boutiquey, individual approach to its creation, restricting the numbers to just eight pitches and providing each spot with its own private toilet. Nevertheless, there's still a genuine feel of wild and simple authenticity about it all, with campfires crackling late into the evenings and the bleating of young lambs waking you softly in the morning.
The meadow itself is set on a 370-acre mixed arable and sheep farm, nestled just on the edge of the picturesque village of Littleworth. Today it is run by Lindsay and Alan, but it's been farmed by Lindsay's folks for four generations and there's a warm, beaming enthusiasm radiating from the whole family. It's clear that Park Farm is a labour of love. From their helpful, personal approach, you can see how proud they are to keep the family tradition alive, and the extra activities, such as Lindsay's felt-making workshop, are a great way to bring visiting families together.
The land is home to 400 ewes, and if you visit in April or early May, you might be lucky enough to see the newborns taking their first wobbly steps. There are also two mischievous pygmy goats, and a chicken coop where campers can collect eggs for their morning breakfast, fried over rekindled flames. Peep from your tent at the right times and you can also spy less pre-determined critters – hares, buzzards, red kites or deer.
Perhaps one of the finest features, however, ever present and ever changing through the year, is the view. Each pitch boasts a spectacular vista stretching out from the Upper Thames Valley to the Cotswolds beyond. After enough time spent ogling, it eventually draws you out, either on foot or in the car. Head towards the historic market town of Faringdon or the Thames-at-Radcot, both within a leisurely half-day stroll. Alternatively, take to your wheels and wind your way to Oxford for days spent lounging in the sun as you drift along in a punt.
Campsite Gallery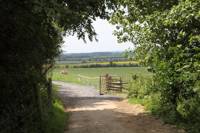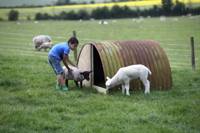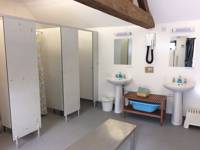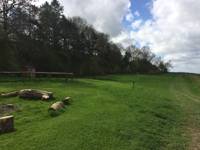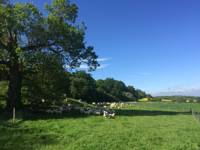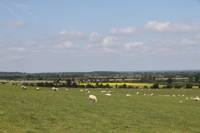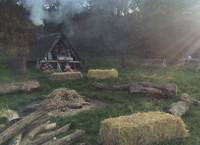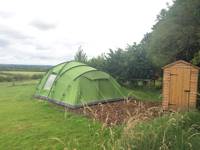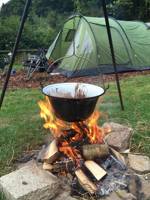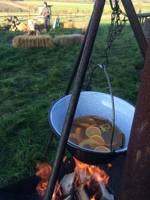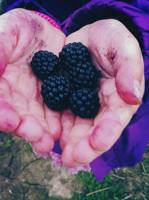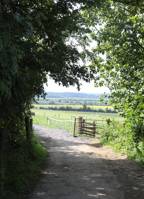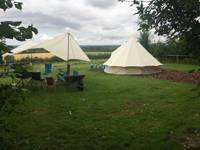 Best Price Guarantee, with no fees
Instant booking confirmation
Trusted for over 10 years
A chance to win prizes in our regular competitions
The campsite owner says
The Real Campsite at Park Farm is proper, real tents only camping, how it should be​: a small site with large spacious pitches, stunning panoramic views, campfires, your own private toilet on your pitch and no cars on site making it safe for children (and adults!) to run around, play and explore.
This is real camping but it isn't pitching your tent in a crowded field, 6inches from your neighbours, tripping over guy ropes on the midnight toilet trek. This is 'boutique' but it isn't a yurt or log cabin, with electricity, hot tub, and a glamourous price tag to match.
Our eight individual designated pitches boast stunning views across our 380 acre working sheep and arable farm and on over the Thames Valley to the Cotswold hills in the distance. Relax, walk, build dens, spot wildlife, collect eggs from our chickens, make friends with the pet goats – you might never want to leave the farm! But if you do there is lots to see and do: we are close to the Cotswolds, the dreaming spires of Oxford and we are just a few minutes drive from some of the best wild swimming spots on the Thames.
Best Price Guarantee, with no fees
Instant booking confirmation
Trusted for over 10 years
A chance to win prizes in our regular competitions
Book campsites near The Real Campsite at Park Farm
i
Campsites in Oxfordshire
Campsites in South East England
Campsites in England