Glamping Thorpe
Thorpe Lodge Farm, Banbury Road, Thorpe Mandeville, Banbury, OX172HA






Never has a site been so accessible and so rural all in one go. It's five minutes from the M40 and 20 from the M1, yet as you chug up a hill in the farm's vintage tractor, the view is of far reaching fields sewn together by quiet country lanes and greening hedgerows. The tractor rides have an old-school echo of those French campsites where croissants are fresh for breakfast and hay's being turned in the next-door field. Glamping Thorpe goes for the distinctly more English vibe though – a trusty village pub with ivy crowning the front door and a classic pub-grub menu.
The site itself puts on a very decent spread. There are four different glamping options, a shepherd's hut, a gyspy waggon, a 70s caravan and a cleverly converted horse box; plus a couple of bell-tents that can be erected if large groups want a little extra space. Together they all team up into a fantastic exclusive hire site, for parties to take over, but between times Glamping Thorpe is a wonderful rural enclave for families and couples to hideaway. Each of the glamping spaces are pocketed in their own corner of the field, providing a sense of privacy, while the large open area that results in the centre of the one-acre meadow is perfect for flinging a frisbee around.
Every unit has its own distinct feel. The pink, bijou caravan is summed up by its name, The Love Shack, while the gypsy waggon boasts magnificent rustic charm, with an old bronze kettle and wonderful hand painted details. The converted Horse Lorry is perhaps the most unusual form of accommodation. The vast space where horses once stood is now a cosy living area, with a sofa and wood-burning stove while the king-sized bed is housed above the drivers cab, allowing morning views out across the neighbouring field. It also boasts a friend in the form of the glampsite's showers – also built in a cleverly converted horse trailer.
Out and about it's a 10-minute walk back to The Three Conies Inn, where you can enjoy a pint of Old Hooky from the local Hook Norton Brewery or return to the car and cherish the fact that though hidden, the M40 is just a dash away. North it leads to Warwick and Stratford Upon Avon while south your blessed with Oxford, all within an easy half hour.
Gallery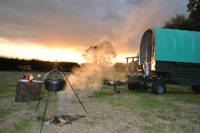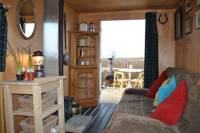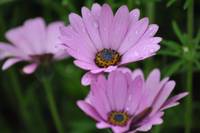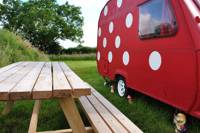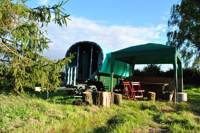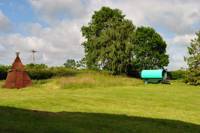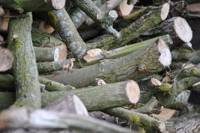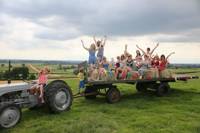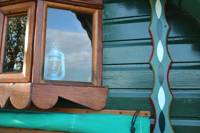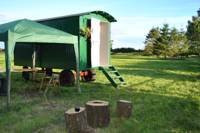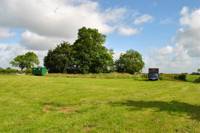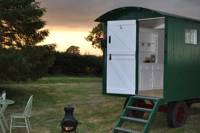 The Owner Says
Glamping Thorpe is set on a lovely farm in the Oxfordshire countryside, just 4 miles from juncition 11 of the M40. We have a Gypsy Wagon, Shepherds Hut, Glamped up 1971 Bedford Horse Lorry and Red Spotty Caravan, known as the love shack, all are available for short breaks for couples, or group bookings, where we can also errect extra bell tents if needed. Also for group booking we also have "The Pig Shed" available, which has been converted into a Party/Chilling/eating barn. We offer vintage tractor rides and there is a lovely pub just 10 mins walk across the fields. We are the perfect place for romantic couples, or if you here the whole site (8 - 18 people) great for group bookings, i.e. hen partys, birthdays etc.
Best Price Guarantee, with no fees
Instant booking confirmation
Trusted for 10 years
A chance to win camping goodies in our regular competitions!
Book campsites near Glamping Thorpe