Back to basics, camping au naturel. Ditch the iPod speakers and lace up your walking boots.
James, the manager of both the local affiliated gastropub, the Sloop, and Kitts Cottage campsite, is a wry chap; he looks as if he might have been a highwayman or pirate in a former life, so we're not sure whether or not to believe him when he points to the campsite's eastern treeline and says there's a ghost of a lady who sometimes walks through there from the woods. Certainly it's an atmospheric spot, and on creepy nights, as the north wind wraps its teeth around your guy pegs and whistles at your door, you might wish that we'd never mentioned it. To be honest, though, there's nothing faintly spectral about Kitts Cottage – indeed the story (coupled with James himself) just adds to the site's charm.
Sandwiched between Lewes and Haywards Heath, the 18-acre site takes its name from a house that used to stand here hundreds of years ago. There are no style awards or glamping brownie points being won here. Kitts is all about bowling up with your tent and doing all the hard stuff like pitching up and cracking open your cool box, as well as stoking the flames on one of the many designated firepits. Essentially it's a huge meadow bookended on two sides by alluringly ancient woods and bordered by sheep-grazing fields; there's an area for families shaded by mature oaks, a section for groups further away, and the remainder is left for couples and singles.The eastern treeline is always kept free and uninterrupted for aesthetic purposes – an arboreal canvas that might have come from the brush of John Constable.
James runs it this way to keep things in balance, just like the unspoken eco-agreement with the nearby forest critters. Your side of the bargain is not to gather logs, or any kindling whatsoever – it's provided to you on arrival. And, in return, the creatures leave you alone. Fires are positively encouraged, though, as part of the site's back-to-basics ethos.
The site sits on a slight elevation, giving great views from the top of the hill. Gazing across the woolly backs of sheep and rusted ploughs, you have to pinch yourself when you remember you're less than an hour from London. The surrounding woodlands are criss-crossed with public footpaths, one of which leads directly to the much-celebrated Bluebell Railway, which provides a journey into yesteryear with a fully working steam railway system. With its old-fashioned stations peppered with nostalgic signs, octogenarian conductors, and steam billowing from Thomas the Tank Engine funnels, it's a delight for even the weariest cynics. The footpaths from the site are perfect for getting back to nature and, if you don't fancy walking, then bring your bike to explore the woody glades, sunburned fields and pretty hamlets.
The local Cuckoo Trail is a cyclist's paradise – 11 miles of disused railway track, choking on wildlife and woodland as it meanders gently through quiet hamlets, monuments, and the best of Sussex countryside. It starts in Polegate and zigzags through Hailsham, Horam and Heathfield. There are plenty of places en route to stop for a cheeky cool pint or a snack, as well as various sculptures in wood and steel to look out for. In May, keep an eye out for the Orange-tip butterfly, and orchids growing near the path.
Best Price Guarantee, with no fees
Instant booking confirmation
Trusted for over 10 years
A chance to win prizes in our regular competitions
Campsite Gallery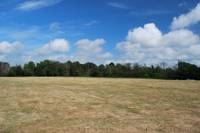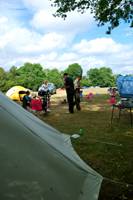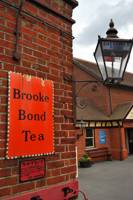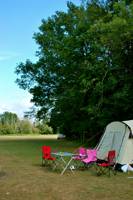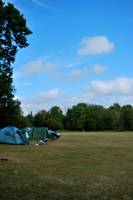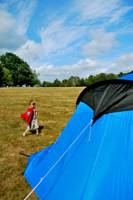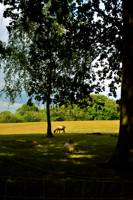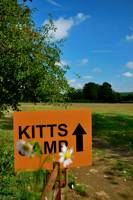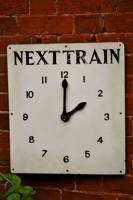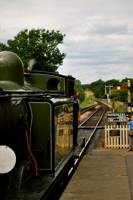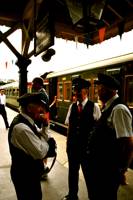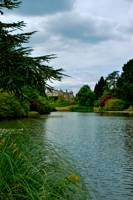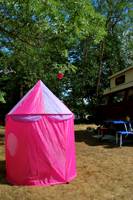 Book campsites near Kitts Cottage Campsite