A beautiful, tents-only campsite situated at the bottom of a wooded valley in the South Downs National Park
Though Fox Wood is a summer campsite, the familiar smell of wood smoke still wafts through the trees in wintertime. It's a nostalgic scent that leaves you dreaming of late night campfires and summer evenings. And it's created by campsite owners Ian and Sarah, whose time is spent in the colder months creating sustainable charcoal. It's no surprise that, after a few years wandering beneath the mighty oak they were struck with the thought of opening it up to other people; allowing them to embrace the same romantic setting and star studded skies that they had enjoyed for all those years. And thus, Fox Wood Camping was born.
In the bottom of a gently sloping valley, just to the south of a long shelf that runs through the South Downs National Park, Fox Wood is a 34-acre Oak wood with around half set aside for tent-only camping. Each pitch is in its own natural clearing and comes with a fire pit and log seats, with campers parking near the entrance before using wheel-barrows to truck their stuff out to their pitch. For maximum privacy, it's worth making the extra effort to lug your things right to the far end of the wood, though pitch near the entrance and you can catch the early morning dawn as it splinters through the tall trees.
Visitors looking for a South Downs campsite with drying rooms for walking boots, playgrounds for the kids and electrical hook-ups for plugging in your boom-box are in the wrong place. Fox Wood is a true back-to-basics, family-friendly site and facilities are few and far between. There are no bins, so you need to remember to take your litter home, there's no electricity, so remember to charge your phone, and there are certainly no glaring lights beaming through the night, so remember your torch and a telescope! But they do have the bare essentials to ensure campers have that wild experience, without the need to bathe in the pond. Excellent gas-powered showers are housed within quirky, wooden-clad cube, while there's a block of composting toilets tucked away beneath the trees. After that, what else do you need?
As with all the best campsites, it's the location that really does all the hard work. The woods constantly chirp with the sound of wildlife and the lean canopy branches clatter gently in the breeze. Beneath, worn down pathways lead you to the entrance where, a few strides across the lane, a local footpath is found. It's really just the start of a network of opportunities, as anyone with an OS map will tell you or those into Geocaching. Countless routes from here will take you into the heart of the South Downs. Not that you need to go that far. Many take to the trails and wind their way in one of three directions: The World's End, The Woodman Arms and The Fox – each an easy and worthy stroll away. Proper wild camping and a pub in easy reach. Now we're talking!
Details
Facilities
Only half of the 34 acre site is allocated to camping, the other half is left as a wild space for campers to use for walks. The site is kept natural and there are no organised facilities. Toilets (in a purpose built modern block; 5 ladies and 3 gents) are composting and water is pumped from an underground well into a fantastic washing up shelter. There are 8 gas powered camp showers. No electricity on site. Quiet hours are from 10pm till 8am.
Suitable For
Tents, families, couples, dogs (up to 2 per pitch) – yes. Campervans, caravans, large groups, motorhomes and single sex groups (stag and hen parties and so on) – no.
Nearby
A footpath on the doorstep leads you roughly north into the whopping 1300 acres of Angmering Park (01903 882220), where there are tonnes of routes to explore, including by bicycle. Continue in this direction to explore the vast South Downs National Park (01730 814810) further or head south to the coast, just 5 minutes away by car. Climping Beach and Sandy West Wittering beach are particularly popular. The historic town of Arundel is also nearby, stacked up on the banks of the River Avon. The Arundel Park Estate is well worth exploring (try circling Swanbourne Lake with the kids) and fully-restored Arundel Castle (01903 882173), established in 1067, is also a must.
Food & Drink
There are three country pubs within a mile of the site, each serving great food and with gardens and play areas for little campers. They are (in order of poximity) The Fox (01903 871299), The World's End (01903 871346) and The Woodman Arms (01903 871240). There's a Tesco Extra 10 minutes away in West Durrington, and an Asda superstore slightly further in Ferring.
Open
Late May to the end of August.
Pricing
On weekends the minimum stay is 2 nights and on bank holidays it's 3 nights. A standard pitch is for 2 adult campers, 2 children (under 13), tent, car and fire area and will cost you £50 per night. It's £10 per extra adult, £5 per extra child (3–12yrs). Infants are free. £10 for extra cars or a trailer and £7 for a bag of firewood, kindling or charcoal.
The Owner Says
A beautiful, family-friendly campsite nestled at the bottom of a wooded valley within the South Downs National Park. The site is located within a 35 acre private woodland, and each of the pitches has their very own fire pit area. No seats, remember to bring your camp chairs. Fox Wood is directly adjacent to the Angmering Park Estate, which has footpaths and bridleways within an expansive 1300 acres of woodland to explore.
Location
Contact Fox Wood Camping, Fox Wood, Selden Lane, Patching BN13 3UL
Getting There
When travelling West on the A27: take the turning signposted Horsham (A24) A280. Right (4th exit) at the next roundabout over the flyover for A280. Left (1st exit) at the next roundabout signposted Patching.
When travelling East on the A27: take the turning signposted Horsham (A24) A280 and Clapham / Patching / Angmering / Findon. Left (1st exit) at the next roundabout signposted Patching.
If travelling on the A280 towards Littlehampton / Angmering: When arriving at the roundabout linking onto the A27 turn right (3rd exit) signposted Patching.
Travel down this road until you reach The Fox pub. Turn right at The Fox - this is Selden Lane - travel down this hill for approximately 200m, and the turning into Fox Wood is a large gate at the bottom of the hill on the left hand side.

The nearest train station is Angmering (0845 748 4950), 8 minutes by car.

Book campsites near Fox Wood Camping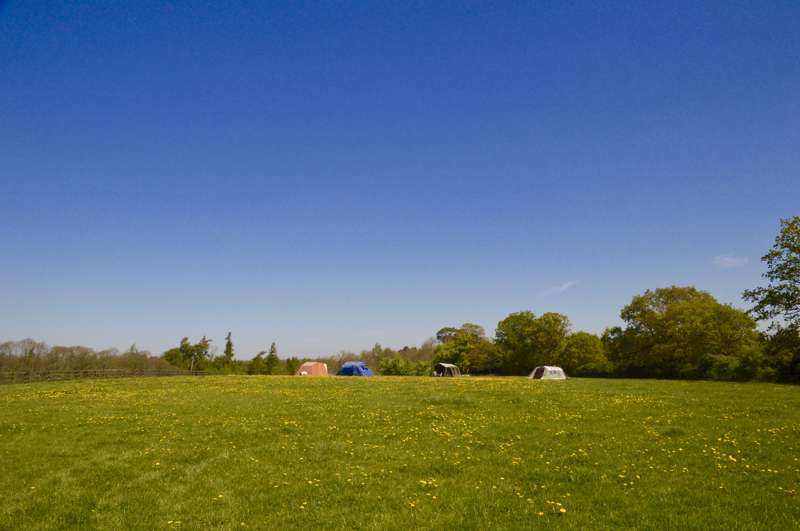 Campsites in Petworth
Campsites in West Sussex
Campsites in South East England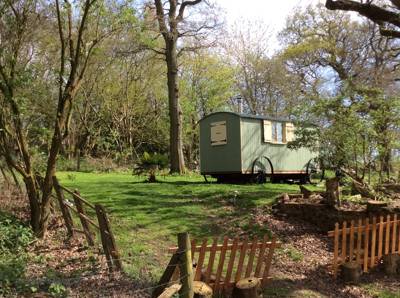 Glamping in Hassocks
Glamping in West Sussex
Glamping in South East England
Available:
2 Shepherd's huts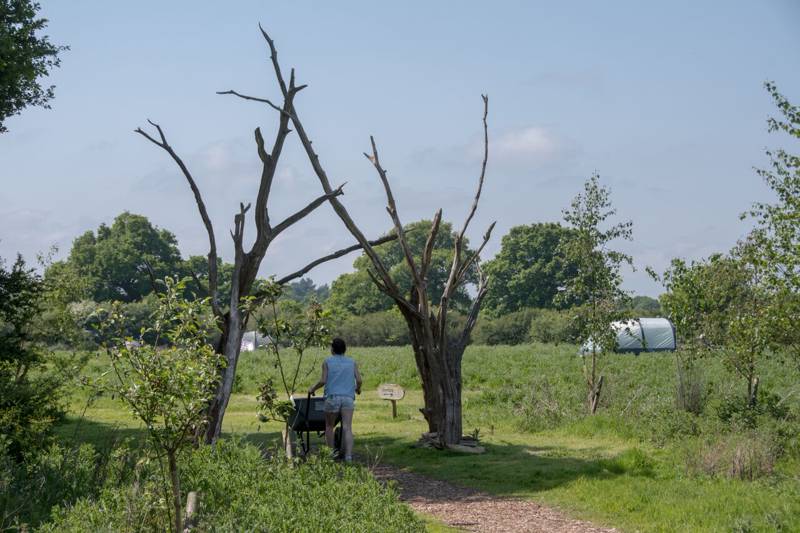 Campsites in Billingshurst
Campsites in West Sussex
Campsites in South East England