Location, location, location. Traditional tent camping and Mongolian chic on the moor's edge.
Occasionally at South Penquite Farm, on the edge of Bodmin Moor, when it's long gone midnight and there's the sound of rustling in the undergrowth, you might find yourself wondering whatever happened to the elusive Beast of Bodmin Moor?
Supposedly a large wildcat that had either escaped from a sci-fi lab or was a throwback to some kind of sabre-toothed ancestor, it was reputed to prowl the moor scaring the wits out of anyone unlucky enough to cross its path. The story was at its height some years ago, and the hoo-ha has long since died down. But when you're creeping to the loo in the middle of the night and hear a twig snap behind you, you'd better pray that the big cat hasn't come back looking for a midnight snack.
Actually, within the boundaries of South Penquite Farm, any scuffling in the undergrowth is more likely to be one of the free-range chickens pecking around in your wake or, at worst, it might be the footfall of one of the horses grazing by the gate; but in the pitch blackness of a moorland night, you never can be quite sure.
Come daylight you can forget all about it and just enjoy the site: a fully certified organic 200- acre farm that takes sustainability very seriously, from using solar energy and rainwater to recycling absolutely everything – check out the roomy showers that are lined with psychedelic panels made from recycled yogurt pots and plastic bottles.
The farm education centre is a fantastic resource for learning all about organic farming and the local environment, while the bushcraft courses they run will introduce the whole family to field skills such as den building and cooking on an open fire.
Numbers are limited in the camping fields, so you shouldn't ever feel penned in. Campfires set the tone of the evenings here, and there's a whopping amount of space to run around in. As well as fellow campers you'll also be sharing the fields with wandering turkeys, ducks and chickens – an endless source of entertainment for children, who also have a games barn, swings and a climbing frame to keep them occupied. Plus, there's walking galore to be done even before you break out on to the moors, with a farm trail that brings you face- to-face with sheep, cows and horses, while taking in disused quarries, prehistoric hut circles and the banks of the De Lank River.
Since its beginnings as a farm site with just a basic loo and shower installed for the campers that flocked to Cornwall for the 1999 solar eclipse, South Penquite has adapted to the camping scene with style. Owner Dominic reckoned that once he had a family farm with a campsite on the side, whereas now he has a campsite with a farm on the side. And now, even here in the wilds of Bodmin Moor, you can opt for the luxury of one of Goldilocks and the Three Bears – four Mongolian yurts that occupy their own field. Daddy Bear and Goldilocks are the biggest, sleeping six; then there's Mummy Bear, who sleeps four; and Baby Bear, a snug little place for two.And when you do lace up your hiking boots and strike out on to the rolling moors, it's not the three bears you've got to watch out for. Er, is it?
Campsite Gallery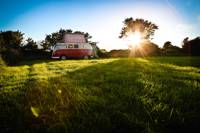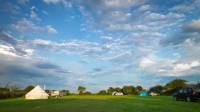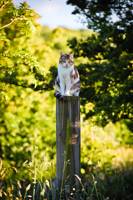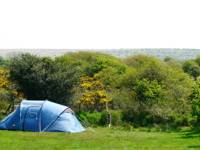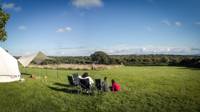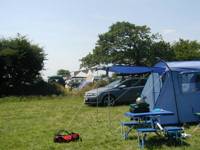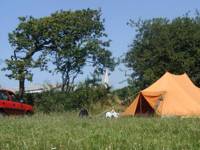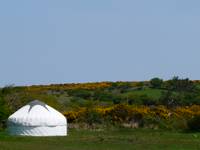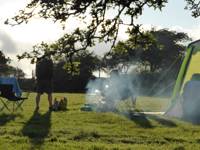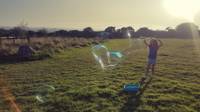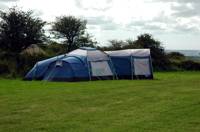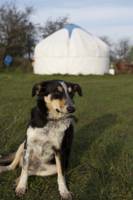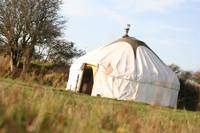 Video Tour
The campsite owner says
We are a two hundred acre family organic beef and sheep farm situated high on Bodmin Moor in the very heart of Cornwall. As well as being a demonstration farm for the Soil Association, we offer camping, yurts and a range of bunkhouse accommodation throughout the year for families, groups hikers or bikers.
There is much to see on the farm which became fully organic in 2001. Since then we have continued to adopt an environmentally sensitive approach including solar heated hot water and rainwater harvesting for the campsite showers, a small wind turbine and a run of solar PV panels on a barn roof.
As well as running the cows and sheep, the farm is exceptionally rich in archaeological remains and wildlife. We also have many horses, ponies, chickens, geese, ducks and of course our faithful working collies without whose help we could not run the farm.
Best Price Guarantee, with no fees
Instant booking confirmation
Trusted for over 10 years
A chance to win camping goodies in our regular competitions!
Book campsites near South Penquite Farm