A basic but spectacularly located campsite on Cornwall's Penwith Peninsula, built on the resources of Mousehole's local football club
We've heard of campsites with a footballpitch on offer, but how about the other way round? Tucked in the far southwestern corner of the British Isles, Mousehole Camping in Cornwall offersexactly that – a minor league football club that have introduced a handy littlecampsite adjacent to their playing field.
Trungle Parc is home to the South West Peninsula League's finest, Mousehole AFC. Their idea, is nothing short of genius. The essential facilities have long been in place – showers, toilets andsinks inside the main changing rooms and a clubhouse bar, with cheap drinks anda fantastic community atmosphere – while the field is purposefully flat andwell drained, the ideal conditions for camping. If you don't mind that slightlymakeshift, pop-up campsite feel than you can't go far wrong here. Tents are welcome in July and August (when the footy season is over) but if you've come by campervan and secured one of the five prized, pitches, there's afree game to watch every Saturday!
Of course, the real success of thiscampsite doesn't stem from the fact that the facilities are well maintained andprices kept conveniently low (though it certainly helps), but more importantlyfrom its knock-your-socks-off location. At the end of the day, this is the realreason a football club can get away with opening up a corner of its ground andotherwise just leaving you to it!
A stroll away from the campsite entrance,the tiny village of Paul has all the endearing characteristics you'd expect ofvillage with the same name as your mate from down the road. Paul's local, theKings Arms, is a cosy, old stone haunt, with a couple of picnic benches outside, looking across to the parish church opposite. The centre of thevillage's history, this towered old building is said to have been founded inthe year 409 by the Welsh saint, Paul Aurelian... though a further two SaintPaul's are also disputably it's rightful honouree. Today's structure actuallydates to the year 1600, after the invitingly isolated Penwith Peninsula wassacked and burned by marauding Spaniards five years earlier.
The campsite or, more accurately, thefootball club, takes its name from the next village over, a tiny cluster ofhouses encircling a beautiful old harbour. It was here that the Spanish firstlanded, with a plaque outside the only surviving building that reads "SquireJenkyn Keigwin was killed here 23 July 1595 defending this house against theSpaniards". Today the picture-perfect spot, speckled with colourfuldinghies, boasts a sandy crescent beach when the tide is out and excellentcrabbing opportunities from the far harbour walls. It's your first discovery ofmany along this stretch of heritage coastline; a peninsula on the very edge ofthe country with all the drama, history and intrigue that you could ask for.
Campsite Gallery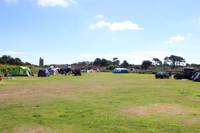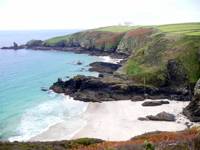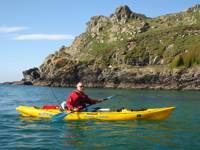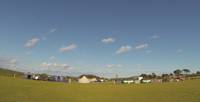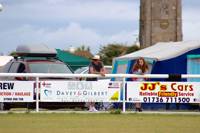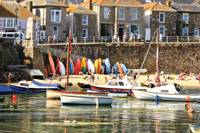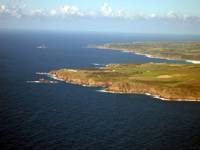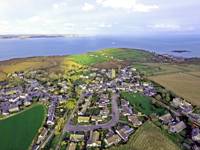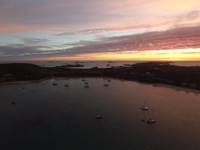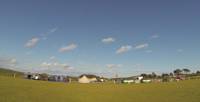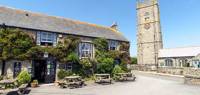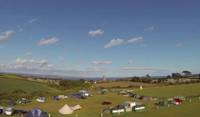 Video Tour
The campsite owner says
Mousehole Camping is a family and pet friendly site based at a local football club in Paul, Penzance, only a mile's walk (downhill) from the famous Mousehole Harbour. Facilities on site include newly tiled solar-powered showers, wash basins supplied with hot water, a clubhouse (open during busy times) selling soft and alcoholic drinks, a pool table, table football, television and ample car parking. There is a large stainless steel sink for washing up your pots and pans. The campsite is just 500 metres from a local pub serving great food and beers and wifi is available on site
Best Price Guarantee, with no fees
Instant booking confirmation
Trusted for over 10 years
A chance to win camping goodies in our regular competitions!
Book campsites near Mousehole Camping