Stunning views over Croyde Bay – the beach is a stone's throw away
Thinking of Devon often evokes sepia-toned scenes of cream teas, chocolate-box cottages and rambling on wild Exmoor. Yet this genteel image of the county is only as true as you make it round these parts. Sure, there's the traditional Devonian charm of sleepy village Georgeham; not to mention the typical seaside 'candy-floss 'n' kiss-me-quick' chic of the family resorts at Woolacombe. But if you've descended upon the North Devon coast with tent on back, board under arm and adventure on your mind, you've come to the right place – for Croyde Bay is undoubtedly England's surf capital.
Acres of sand, pounding surf, and bronzed lifeguards... welcome to the Gold Coast. It may be a tad cooler than the Aussie version but, more importantly, it is much nearer for us Poms. Okay, so our cousins down under might enjoy near perma-sunny skies, but on an early summer morning, with the breeze just right, we'd take Croyde over Byron Bay any day of the week. With its lush green hills ravining down to blustery expanses of open beach, there's no disputing the beauty of Croyde Bay. This wide sweep of dune-backed sand flanked by the finest field-green North Devon hills is the closest thing you'll find to an Aussie surf beach in this part of the world, gifting awesome waves to pros and beginners alike.
Anyone who was lucky enough to secure a pitch at legendary local campsite Mitchum's will know all about the spectacular views from this enviably elevated spot. Now operating under the new moniker Ocean Pitch, newbies and veterans alike will be pleased to know that surfing is still big on the agenda.
As wonderful new owners Benny and Lou are all too aware, surfers are an enthusiastic bunch (to put it mildly). Hours can pass as they scan the endless blue horizon for that elusive perfect wave. But from its priceless vantage point, Ocean Pitch is one of the few campsites in the area with direct beach views, meaning you can keep an eye on the surf from your... erm... ocean pitch, and race down with your board when the waves are breaking. And if you're not here for the surf, it's just as great being able to wake up and see the ocean each morning while you cook your breakfast sausages. The stunning Croyde Bay provides a perfect canvas for this unparalleled campsite masterpiece, and the site is on the coastal path, so it's easy to reach the neighbouring beaches on foot.
Best Price Guarantee, with no fees
Instant booking confirmation
Trusted for over 10 years
A chance to win prizes in our regular competitions
Campsite Gallery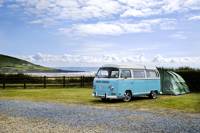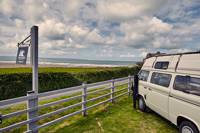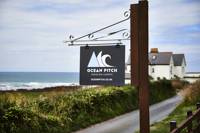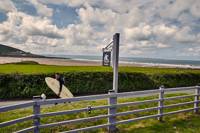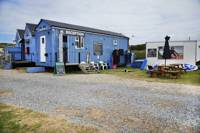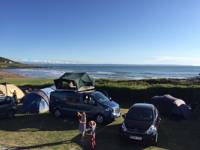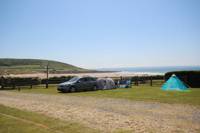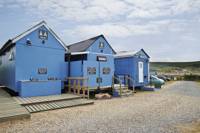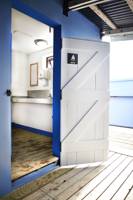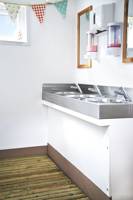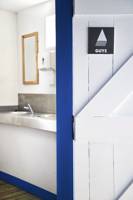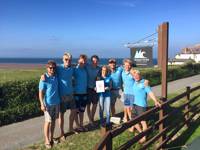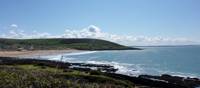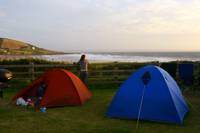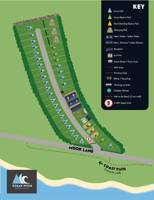 Video Tour
The campsite owner says
OCEAN PITCH CAMPSITE
Welcome to Ocean Pitch Campsite in Croyde, Devon. Ocean Pitch offers idyllic camping & deluxe Glamping with outstanding views & within touching distance of North Devon`s finest beach, Croyde Bay.
Ocean Pitch offers a friendly, premium camping experience in Croyde with a location ideal for surfing, walking & cycling and provides perfect access to the South West Coastal Path.
The campsite is family run by a couple with a fantastic supporting team who are always there to help for any of your camping needs. The campsite is fairly small in size which creates a relaxing, chilled out vibe - idllyic whilst looking out over one of the UK's most stunning beaches' & surf break.
The toilets and hot showers are not only modern, but they're spotless & there is also free Wifi as well as mobile phone/ tablet charging facilities.
Ocean Pitch also offers a deluxe Glamping experience, Pod Glamping, which is Croyde's answer to quality, luxurious camping and offers a premium, idyllic experience. Located at the top of the campsite, our pods allow you to unwind and enjoy the stunning views of Croyde Bay. Whether you're looking for a romantic weekend getaway or simply fancy the idea of camping but with the luxuries of home, Ocean Pitch Pod Glamping has it all.
Come & experience North Devon's best kept campsite secret for yourself - we looking forward to welcoming you on-site.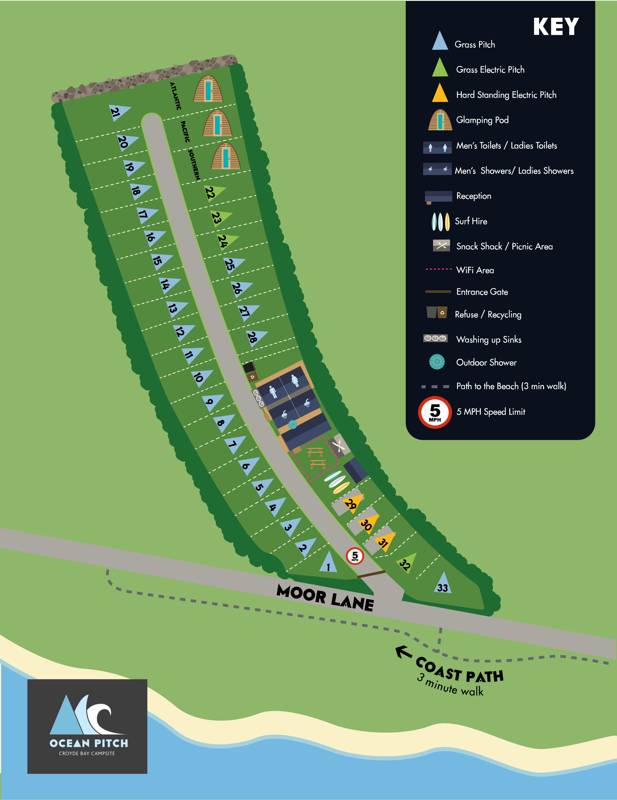 Book campsites near Ocean Pitch Campsite