Spacious, relaxing, comfortable, and easily accessible. Regulars already know they have to book in advance, so newbies will need to be quick off the mark.
We've always believed this is one of the top campsites in the UK, but this utter gem has just been getting better and better since our last visit. The owners Maggie and Nigel are as affable as they are creative, and they don't do anything by halves. At the beginning of summer 2010, the couple and their two sons took on this 15-acre site, along with the resident Chinese geese, duck, swan, cat, chickens – and an entire season's bookings. Since then, both their business and their animal farm have been booming. The wild flowers and rope-tyre swings have been swaying, new little piglets grunting and, most importantly of all, the punters are smiling.
The low-key signposting (if you hit Drusilla's Inn you've gone too far) does little to hint at the magic that lies ahead, where the pitches are spacious and the atmosphere is almost other-worldly, despite its convenient location not far from the M27. Once you're in, park up and head for reception,where you'll probably meet Maggie. The camping area comprises 12 acres of dreamy natural meadow and woodland, with three lakes enclosed by circumferential paths and thick shrubbery. All the pitches are accessible by car so you can drive and unload before parking in the car parks. Mown pathways separate the clusters of pitches and the long, wild grasses create walls in between, so that all that sedentary campers can see of their neighbours is the smoke rising from their braziers. At dusk the overall vista resembles the basecamp of an intrepid expedition into the wild unknown. There's a stillness in the air. This is total enchantment.
Groups (quiet ones) really do love it here, booking out entire pitch clusters. Each cluster bears its own helpful name. So you can choose your spot according to your needs – great lake views, proximity to the facilities, sheltered woodland, treelined and ridgeway pitches, and isolated individual hideaways – you choose.
The facilities are top-notch: a new shower room has been upgraded so the water is always hot and there's a sheltered area for recycling with plug points. The area beyond is full of great pubs and restaurants, though you'll need a car or a taxi to sample the fish and chips or the Chinese and Italian establishments at Verwood; failing that you can just dial for a takeaway – many leaflets can be found on site. The narrow country lane outside of the campsite isn't ideal for young children to walk or cycle along, but just a few miles up the road is the fabulous Moors Country Valley Park, which has cycle paths, tree-top walkways and scavenger hunt trails. A sandpit play area for the very young and a larger adventure park for older kids are the cherries on top. It's expensive to park there but a lot of the areas are free – which is always a bonus. Take a packed lunch to enjoy in the picnic area before jumping on a steam train for a ride through the woods.
Alternatively, you can just stay put on the site: many families bring bicycles so their charges can tear along the kale and woodland paths. If they're not doing that they're climbing trees, playing on swings or watching their dads fish. As for everyone else, well, they're just kicking back and enjoying the magic of the place.
Campsite Gallery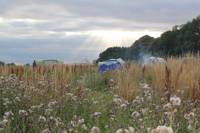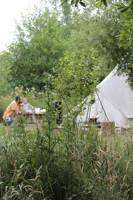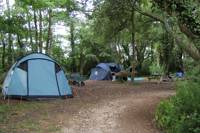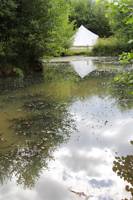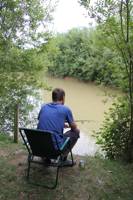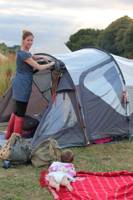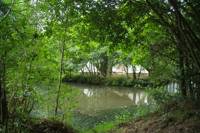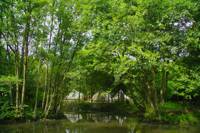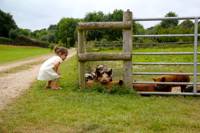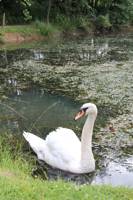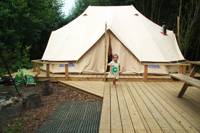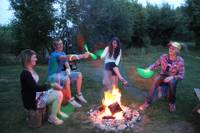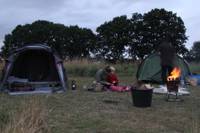 Best Price Guarantee, with no fees
Instant booking confirmation
Trusted for over 10 years
A chance to win camping goodies in our regular competitions!
Book campsites near Riversidelakes