Greenacres Caravan & Camping
A cosy new Bell tent in one ofSouth West England's mostestablished campsites
The largest reservoir in South West England, vast Chew Valley Lake sprawls across the tip of the Mendip Hills in a sparkling sheen of bluey-grey. Though man-made and relatively new (it's been around for 60 years), the lake is one of the most diverse spots for wildlife in the region and a boon for birdwatchers, wildlife lovers and family-walkers, look for critters with the kids. Good picnic spots aren't hard to find. Fortunately, good camping spots aren't either...
It's less than a mile to Greenacres Camping and Caravanning (not to be confused with Greenacres Camping) just a stroll up the hill that slopes away from the waters edge. For many, though, it's a speedy cycle ride instead – looping back to basecamp after a jaunt around the six-mile perimeter.
The campsite itself is an established spot – a family-run place under the friendly watch of Simon and Jo Wood. It takes campers, caravanners and tents in the four-acre, oblong meadow but it's their newest offer that puts a real feather in the cap. Set in it's own quiet corner of the field, their brand new Chew Valley Bell Tent adds a touch of luxury flare to this tried and tested spot. A six-meter, classic, creamy bell tent, it features the likes of a rustic double bed, two sofa-like futons and a tea-light chandelier that casts a romantic evening glow over the room. For families, the futons fold out into an extra pair of beds – bringing the numbers up to four – while the campsite facilities and atmosphere make it an excellent spot for kids.
While The Chew Valley Bell Tent comes with plenty of kit and caboodle, including a cool box, a twin burner gas stove, cooking utensils, tables and chairs, it's rare to find yourself cooking up the classic campers' stew. It's about 200 yards to the Blue Bowl Inn, which has a curious magnet effect, drawing campers towards it in a brainwashed state of, "Cooking? Who was planning on cooking?" When the suns out, the grey and red brickwork of the pub hides a welcoming beer-garden out back, while bad weather ensures a warm and cosy atmosphere within.
Beyond, the treasures of the Mendip Hills await. Footpaths and bike trails contend with those around the Chew Valley Lake and pretty villages, sitting in their own pockets among the hills, provide plenty of good watering holes along the way. When you return to your Bell tent and spread out among the deep, cosy blankets, you can rest assured you'll be sleeping soundly.
Campsite Gallery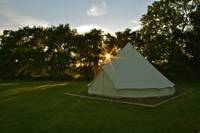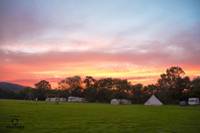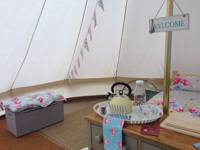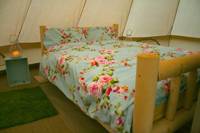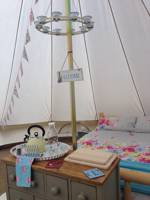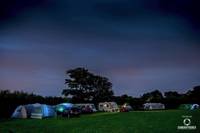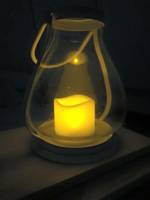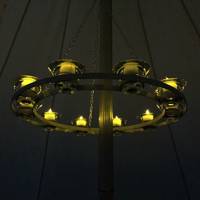 Best Price Guarantee, with no fees
Instant booking confirmation
Trusted for over 10 years
A chance to win prizes in our regular competitions
The campsite owner says
We own a quiet rural retreat at the foot of the mendip hills hidden away from busy life. We offer pitches with electric or 'pick your own' grassy pitch with out. New for 2016 is our new funky 5 metre lotus belle tent,spacious inside yet keeping that cosy feel. It even has its own composting toilet behind the tent . Wake in the morning to the birds singing,the odd deer passing by and sit under the stars around the fire pit in the evening whilst listening to the hooting of the tawny owls in the surrounding oak trees.           
Glamping in style, in both the chew valley bell & the lotus will be a bottle of prosecco and chocolates awaiting your arrival.
As an extra we can provide you with an arrival hamper. We also produce our very own fresh free range eggs. (Prices on request) 
 Please do not hesitate to contact us for further details or any questions you may have.
Tel 01761220124 or Jo on 07879234299 Simon 07774441561
 (Please note the bells are non electric) to make your stay feel at one with nature . 
Best Price Guarantee, with no fees
Instant booking confirmation
Trusted for over 10 years
A chance to win prizes in our regular competitions
Book campsites near Greenacres Caravan & Camping