Bordered by white sands and shallow lagoons on 2 sides, this site boasts knockout views over the sea to Skye.Epic drama from sunsets to bonnie princes.
Invercaimbe might be the only campsite in the country that is linked to the beach by a children's slide. Well, that's just one way on to the sand that seems to surround the site. Actually you can also jump, step or flop down from your pitch straight on to the bright white strand.
This working croft has been in the same family for 270 years, and as soon as you arrive you'll see why they've been so keen to hang on to it. The perfect little beaches curve like scallop shells round two sides of the headland and open on to a rocky foreshore. Here, as the tide goes out, you'll discover a mysterious playground of sands, lagoons and rockpools.You can't help but feel 10 years old here; the urge to dig canals and take crabs hostage is all but irresistible. Even if you only dangle your toes in the cool turquoise waters you'll instantly feel your cares washing away.
The sea is so much a part of this site that everyone becomes a little amphibious. Couples don wetsuits and splash through the rising shallows like dolphins. Children run from and taunt the incoming waves like oystercatchers. Kayakers awkwardly launch themselves into the foam where they become as fleet and sleek as seals. Then, as the sun begins to drop drowsily into the west, most people grab a cup of something wet and warming and perch on the rocks to watch one of the most spectacular sunsets in the land. It's hard to take your eyes off the kaleidoscope of colour in the sky, but you must be careful that you don't let this waterside wonderland capture your spirit completely. After all, where do you think mermaids come from?
Campsite Gallery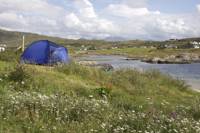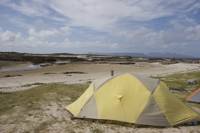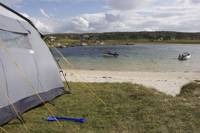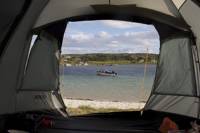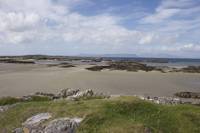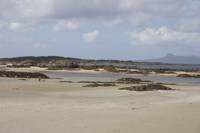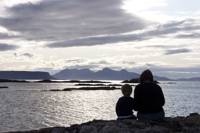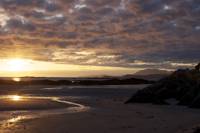 Best Price Guarantee, with no fees
Instant booking confirmation
Trusted for over 10 years
A chance to win prizes in our regular competitions
Best Price Guarantee, with no fees
Instant booking confirmation
Trusted for over 10 years
A chance to win prizes in our regular competitions