Back-to-basics camping near Scotland's wildly beautiful south-west coast
'Our number one rule?' smiles Rob Googe, the co-owner of North Rhinns.'You must be laid-back.' And, with his wife Kath, he has created a hideaway campsite that makes you want to be just that. This gem of a site harks back to the golden days of camping that your grandfather may have told you about, when he tramped along some sun-dappled byway with no real plan in mind and needed no more than a few grassy feet of a local farmer's orchard to be completely happy.
When the Googes came here in 2010 they found a small forest run wild with bracken and brambles, and saw the potential to create the campsite they had always wanted to stay at themselves. Inch by inch, they hand-cut pitches according to the shape of the land and the feel of the space. So each spot has its own character – one is perfect for watching the sunset, another completely lost amid the trees or favoured by grazing deer at dawn. Find the one that suits you best and settle down.
As you do, you'll begin to discover more special things about this deceptive site. The trees you thought were all pines also include young oaks and odd exotics (is that really a eucalyptus?). That odd 'ack-ack' noise isn't a misfiring tractor but a boisterous buzzard, and that vole isn't actually scurrying away from you, but the barn owl that happens to be sat on the fencepost. This is a site you'll want to tell your friends about – but not too many of them, as it truly is one of the best-kept secrets in UK camping.
Campsite Gallery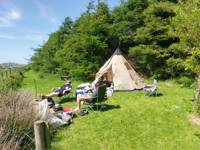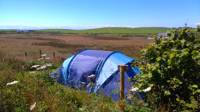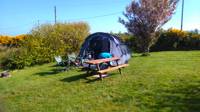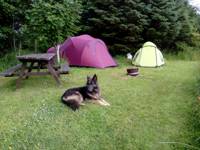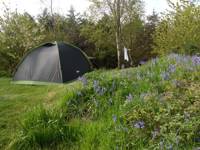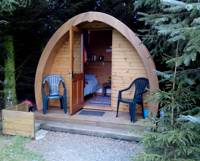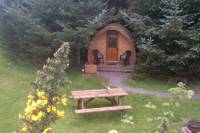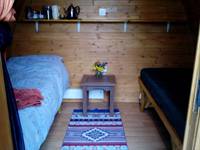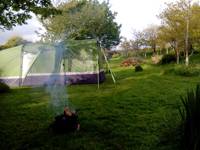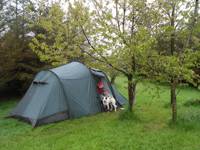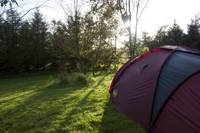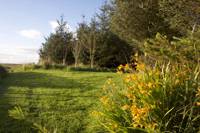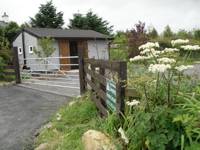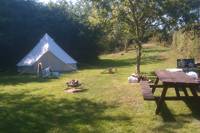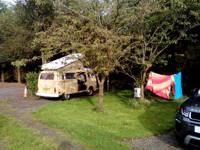 Best Price Guarantee, with no fees
Instant booking confirmation
Trusted for over 10 years
A chance to win prizes in our regular competitions
The campsite owner says
Back-to-basics camping near Scotland's wildly beautiful south-west coast – North Rhinns Camping is a small quiet camping field in a stunning rural location. Tent pitches are well spaced and private, according to the lie of the land and leaving bushes and trees to divide them.  Small campervans accepted, under (6.3 metre), plus we have a  fully insulated camping pod. Modern facilities building has hot water for shower, wash basins and washing up sinks included in price. Campfires at most pitches.  Drinking water at all taps. No need for bottled water.
We keep a strict limit on the number of people who are on the site at any one time, so at busy times we may make some pitches unavailable to make sure we are not overcrowded.  Very young children (under 6 years) are restricted to certain pitches (for online bookings).
Dogs and other pets are welcome, with considerate owners. Agressive dogs NOT welcome. We need to know the breed or type of your dog/dogs when you book, helps us to offer suitable pitches.   If your dog attacks/bites anyone on the campsite you will be told to leave.
When we are not fully booked we can be very flexible, so if our online offers do not meet your specific needs, please contact us directly by phone or by email or our website to discuss options.
Our campsite is suited to campers who enjoy PEACE AND QUIET. Ideal for birdwatchers, cyclists, walkers, sea anglers. Bird life in abundance.
FAMILIES WITH  CHILDREN ARE ASKED TO RESPECT THE PEACE AND QUIET OF OTHER CAMPERS. Children should be supervised by their responsible adult at all times. WE DO NOT PROVIDE PLAY FACILITIES.
Noise and nuisance. We as owners have the right to advise you to leave if you do not respect other campers, or ourselves, by making a continual  noise or nuisance of yourselves.
If you are making a booking to arrive the same day or the next day please phone or text us to let us know that you are coming, in case we have not seen our emails.
Best Price Guarantee, with no fees
Instant booking confirmation
Trusted for over 10 years
A chance to win prizes in our regular competitions