Book campsites near Cuckoo Camping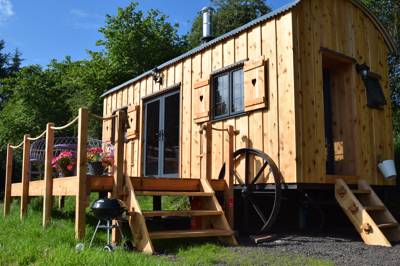 i
Glamping in Powys
Glamping in Mid Wales
Glamping in Wales
Available:
3 Shepherd's huts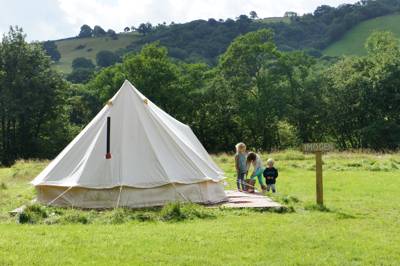 i
Glamping in Carmarthenshire
Glamping in South Wales
Glamping in Wales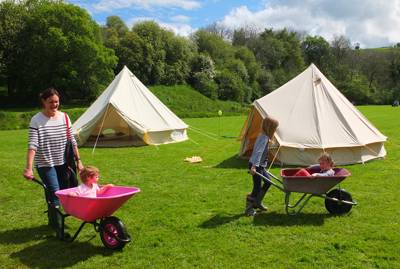 i
Campsites in Powys
Campsites in Mid Wales
Campsites in Wales
Available:
2 Pitches
1 Shepherd's hut
1 Bell tent
Cuckoo Camping
Glanrhyd-Clydach, Gwynfe, Llangadog, Carmarthenshire SA19 9RB










Tranquil, adults-only camping in the Brecon Beacons with immediate access to the surrounding hills
The adults-only policy isn't really what makes Cuckoo Camping so tranquil. It's certainly true that restricting visitors to age 25 and older ensures the noise levels are kept low. But there's something far greater that provides the real assurance of a mellow ambience – the location.
Cuckoo Camping is a Brecon Beacons hideout like no other. Small, secluded and restricted to just 15 campfire-friendly, tent-only pitches, the owners have kept the meadow to a manageable and sociable scale. The space itself is open but shielded on all sides by bushy hedgerows that provide shelter from the wind, while a small pond helps attract extra wildlife throughout the year. To the west, great hills climb away from the campsite, creased by the gentle wear of rivers and streams that have wound their way through the landscape for centuries. All are easily accessible via footpaths that run immediately past the campsite – the great walks of the Brecon Beacons National Park are right there on your doorstep.
The size of the campsite suits the 'rustic' style of the facilities. A small static caravan houses a camp kitchen with washing up sinks, a fridge, freezer, kettle, toaster and microwave, plus an indoor seating area for rainy days. The plywood-clad interior gives away its homemade nature, with the chipboard continued in the newly built shower area next door. Simple but effective, it acts as a central spot for organising yourself for the day ahead, wherever you choose to go.
A particular highlight – and one that is well connected with the campsite – is the nearby Red Kite Feeding Centre in Llanddeusant. Cuckoo Camping is owned by the very same people, hence the campsite's keen-ness to keep things quiet and nature friendly. Opened in 2002, the eco-friendly centre provides bird lovers the ideal opportunity to witness Red Kites, Buzzards and other birds of prey feeding. Head along (its just a short drive from the campsite) and watch from the specially built hide as the birds compete for the meat provided. Most days, over 50 birds gather for the event and the hide is just feet away from where they swoop, soar and dive on the food.