Hill Fort Tipis, Penparc, Pencaer, Goodwick, Dyfed, Pembrokeshire SA64 0JQ












Camping and glamping in secluded pitches on top of the world in Pembrokeshire. Views don't get much better than this.
Hill Fort Tipis was created by affable local land owner John, who was born and bred in the farmhouse in this quite incredible corner of Pembrokeshire. John really is the loveliest of owners, an unassuming guy who just wants people to enjoy their time here. Never fear, though; if you don't want chat, he won't force it upon you. And the site? Well, unassuming it definitely is not; instead it is quite simply staggering. You really are camping on top of the world, with the Pembrokeshire coastline unfurling beneath you, like a rolled out carpet.
This immense, panoramic view almost defies description (good job we have some nice photos just over the page!). To put it into perspective, anyone who knows North Pembrokeshire knows that the Strumble Head lighthouse rises from the coastline like an imposing beacon. But, overlooking it from one of Hillfort's craggy outcrops, Strumble looks like the tiniest, least significant dot in the landscape.
Ironically, the campsite no longer rents out tipis and, while the rest of its name was inspired by the remains of an Iron Age fort on the side of the mountain, it could just as easily be called 'camping in the clouds', for that is about as high as it feels. We often write about a place's sense of space in our Cool Camping guidebooks, but this takes space and freedom to another level. Buzzards and kestrels fly overhead, while dolphins can be spotted (with binoculars) from your elevated vantage point. Rabbits and badgers burrow amongst the gorse. Kids clamber up to the cave in the rocks. The perfect place, then, to contemplate life and all that it has to offer.
Campsite Gallery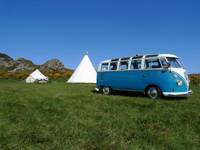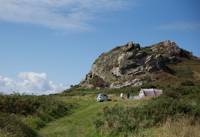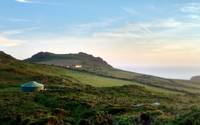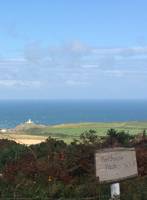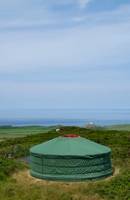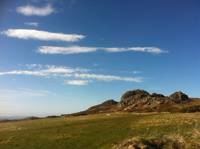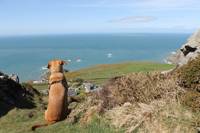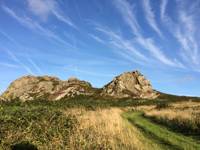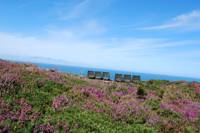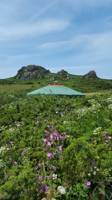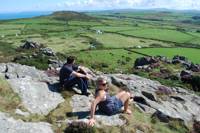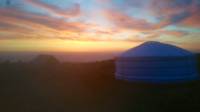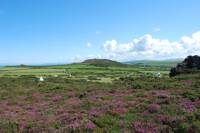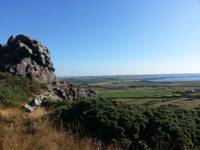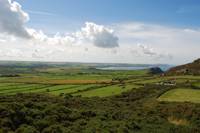 Video Tour
The campsite owner says
The peace and quiet of the Pembrokeshire countryside surrounding our campsite provides the perfect setting for relaxed and stress-free holidays. Our site takes its name from the remains of an Iron Age fort on the side of the mountain, but it could just as easily be called 'camping in the clouds', for this is as high up as Welsh camping gets. Oh, and the panoramic views of Strumble Head and the Irish Sea aren't bad either!
Best Price Guarantee, with no fees
Instant booking confirmation
Trusted for over 10 years
A chance to win camping goodies in our regular competitions!
Book campsites near Hillfort Tipis and Camping