'Wild' camping with fires and sea views
Skrinkle Bay makes a most refreshing campsite find, situated as it is amid the gigantic holiday parks and static caravan cities that litter this part of the Pembrokeshire coastline. In keeping with its humble make-up, just a few subtle green signs point the way to this quiet cliff-top field near Manorbier village; roughly a 10- minute drive from bustling Tenby (Dinbych Y Pysgod).
Skrinkle's utterly basic, back-to-Nature feel sets it apart from its gaudy neighbours (thankfully, none of which are in sight) and breathes renewed vigour into any world-weary camper. Well, 'breathes' isn't quite the right word; 'blows' or 'propels' would probably be more apt, as this place is windyyy! Gusts bowl in from the sea, blustering and billowing canvas walls and obliterating any cobwebs that might have crept in to stifle your wilderness instincts.
The exposed upper section of the field is worth a bit of a wind-battering in exchange for the magical coastal and sea views. Pitch up in certain spots, and towards the back of the site, and it looks as though the field drops straight off into the sea. At one side the site dips to form a sheltered alternative area for those not so into the sea view or who don't want to risk the campfire blowing out. From this corner you can step out of a gate leading straight onto the coastal path, and down further to a set of slanted steps winding their way onto a stony beach.
Sheltered by the raw cliff edges on either side, this beach, known as Church Doors because of the huge door-shaped holes in the rock face, feels neatly hidden away. And when the sea is calm, it's a rather peachy setting for a morning dip, which more than makes up for the lack of hot showers at the campsite.
If you've indulged your wild side enough and fancy edging back into civilisation, start with Tenby. You can take the magnificent coastal path there from Skrinkle Haven Hostel (the campsite's nearest neighbour), which is approximately five miles.
Returning to your cosy tent after a hard day's play is all the more satisfying given Skrinkle's limited facilities. Sitting next to a campfire on a cliff-top perch while the sun sets over the sea, before retiring (sans hot shower) to your temporary night-time shelter quietens those deep-seated desires to live as we once did, without a modern-day creature-comfort in sight. OK, so there's the car, your box of matches and all the nice bits of camping equipment, but let's not be pernickety. Skrinkle has a restorative effect on the soul.
Best Price Guarantee, with no fees
Instant booking confirmation
Trusted for over 10 years
A chance to win prizes in our regular competitions
Campsite Gallery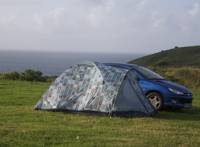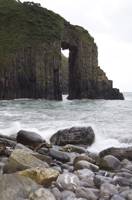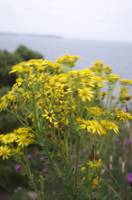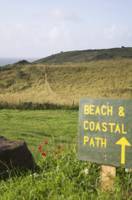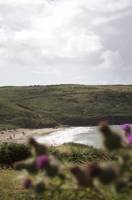 Book campsites near Skrinkle Bay