Book campsites near La Blanquette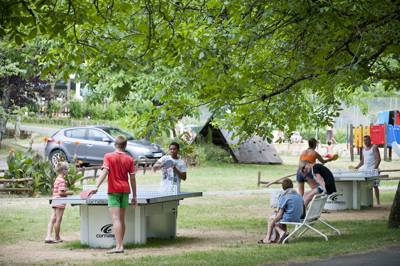 i
Campsites in Dordogne
Campsites in Aquitaine
Campsites in France
Available:
1 Pitch
2 Safari tents
1 Cabin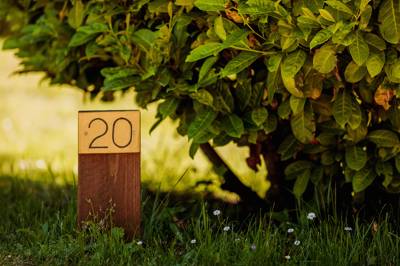 i
Campsites in Dordogne
Campsites in Aquitaine
Campsites in France
Available:
1 Pitch
2 Cabins
2 Camping bungalows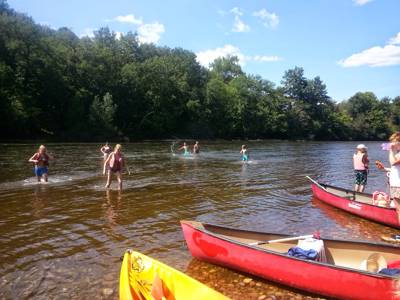 i
Campsites in Dordogne
Campsites in Aquitaine
Campsites in France
Available:
6 Pitches
1 Camping bungalow
1 Static Caravan
...
La Blanquette
Route du Cambord, Le Cambord, 24200 Sarlat-la-Canéda, Dordogne, France








Luxury camping in the idyllic Dordogne Valley
Oh to live on a French country estate.To throw open one's windows and breathe in dawn's mist before it fades away in time for morning birdsong. To see herds of deer frolicking among ancient woodland... (sigh). Luckily for all Gallic-bound glampers, such rural delights are not the exclusive preserve of the landed gentry.
Enviably situated in the quintessential Dordogne hamlet of Le Cambord (just 6km from Sarlat-La-Canéda), La Blanquette Glamping is nestled within a sprawling country pile. These ultra-luxurious, ultra-spacious twin bell tents, fittingly christened Chêne Vert and Truffe Noire (that's Green Oak and Black Truffle for us rosbifs), sleep four a piece and are found within their own tranquil woodland. The tents are decked out with proper double beds (Truffe Noire's is a king and the one in Chêne Vert is a double), jute matting, hand painted bedside tables and dreamy fairy lights (as if the air of enchantment needed adding to). Bedding is also provided.
While most of the accommodation is a dog-free zone, Truffe Noire is suitable for your four-legged friend. Set in it's own large pitch, it is completely fenced in with a grassy area for dogs to play and relax in. A large fenced in off-lead grassed exercise area in the heart of our woods is also in the works, so that dogs can run around to their heart's content!
A new addition to La Blanquette is the lovingly restored 1974 Castleton caravan, Chestnut. Complete with comfy double bed and fridge/freezer, plus an adjoining timber cabin housing a shower, cooking area and sofa, this cool vintage lodging is ideal for couples looking to go glamping in France in suave, retro style.
Outside, the thoughtful attention to detail continues. Each tent has its own private shower room located a handy (but respectful) 60 metres away. Each private shower hut has a loo, shower and wash hand basin and there are electric sockets for hair dryers or electric razors. Next to the shower rooms is a water fill-up point, a washing-up point and a shared use washing machine. Each tent is also treated to their own kitchen hut with a fridge, hob, grill and an outside dining area with barbecue. A waterproof shelter is provided for outside dining for the occasional summer rain shower.