The Grove Glamping
The Grove, 95 Overstrand Road, Cromer, Norfolk NR27 0DJ














Five comfortably-furnished yurts, proper beds and bedding and warming wood-burning stoves, all 5 minutes walk from the beach
If The Grove's walls could talk, you'd be hard-pressed to shut them up. Dating back to the 1790s, this charming country house on the North Norfolk coast has a history as rich and varied as the county itself. From its origins as a home to 18th-century Quakers to a wartime base for army officers en route to the battlefields of Europe, The Grove has seen it all. But its current incarnarnation as a guesthouse dates back to 1935, when Norfolk natives Robert and Hilda Graveling rented the house and its seven lovely acres. Nothwithstanding the inevitable interruption of the war years, The Grove has been welcoming guests ever since. And now with three generations of the Graveling family having helmed the hotel, The Grove's next chapter as one of the English east coast's most sought after glamping experiences has just begun.
Starting life as a regular summer pop-up for exclusive hire, The Grove Glamping has proved such a success that it seemed darn-right silly not to share this unspoilt spot with the legions of other coast-bound-campers. The established site now sits within a tranquil clearing just a toddle from the main guesthouse. Comprising five comfortably-furnished yurts, proper beds and bedding and warming wood-burning stoves are the order of the day here. Congenial keeper-of-the-camp Ruth Graveling has implemented lots of helpful touches to ensure a hassle-free holiday – bespoke food hampers (BBQ? Breakfast? The choice is yours), firepits with kitchen tripod; hammocks; each yurt even boasts low wattage 240-volt electricity courtesy of solar panels, so you can charge your phone to keep radio-contact with reality (though why you'd want to in a setting as scenic as this is beyond us).
Away from your canvas commune, the sophisticated surroundings of The Grove guesthouse are free for glampers to enjoy. The heated indoor swimming pool is perfect for a rainy-day dip if the conditions at the nearby beach prove too treacherous, while The Grove's award-winning restaurant is an institution in its own right. Showcasing the best of Norfolk's plentitude of produce, it's clear to see the AA's two rosette's were well-earned. Much of the magnificent dishes are sourced straight from The Grove's salubrious garden, orchard and poly-tunnels – a legacy of the wartime call to 'Dig for Victory'. While the restaurant's gorgeous oak-panelled Georgian dining rooms are perfect for a refined evening meal, they make for an equally relaxed setting for a leisurely morning's breakfast.
Suitably sated, glampers can then get down to the pressing business of exploring the best the Norfolk coast has to offer. With a private path linking the grounds through the enchanting Warren Woods to the dramatic cliff top at Cromer, guests are never far from that authentic Norfolk experience.
Campsite Gallery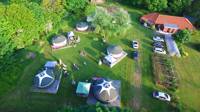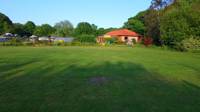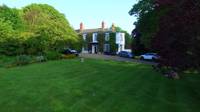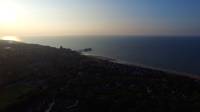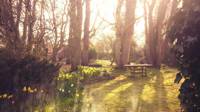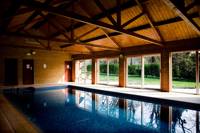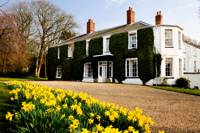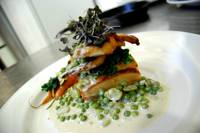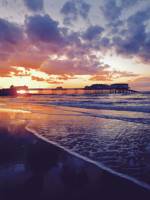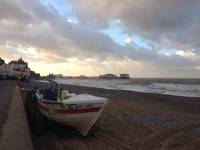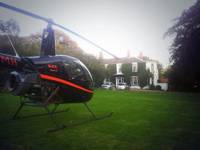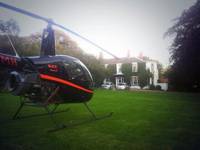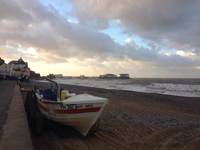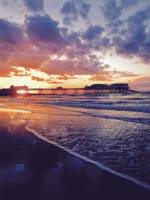 The campsite owner says
Come and enjoy a beautiful stay by the coast in one of our 5 yurts. They all have wood burning stoves and 15 tog duvets and proper mattresses, as well as bunk beds with 4-season sleeping bags, to keep you warm. The two Mongolian Yurts have an oak door and an insulated canvas walls which surround the wooden lattice walls and ceiling. Your stay includes access to the swimming pool and all The Grove facilities. We are 5 minutes walk from the beach! All you have to bring with you is towels, torches, washing up things, and charcoal if you want a BBQ. Everything else is provided. You will receive a basket of wood on arrival and after that there is a small charge for wood. There is a minimum 2 night stay.
Best Price Guarantee, with no fees
Instant booking confirmation
Trusted for over 10 years
A chance to win camping goodies in our regular competitions!
Book campsites near The Grove Glamping