Style mags are frothing over this one: she's stylish, has views to die for, but still retains her rugged character
If you're born in Arundel you're known as a mullet – not because it's a given you'll have a laughable hairdo, but due to the presence of mullet in the River Arun, which cuts quietly through this West Sussex town and bestows it with even more charm than it already has a right to. In fact, were you an Anglophile, you might just fall over in a paroxysm as you take in its cobbled side streets, quaintly wilting facades of timber and brick houses and the twin bookends of its cathedral and imposing castle that sit on opposing hills pondering one another.
It is at the castle that you might want to start your visit; durind the school holidays they frequently run events with little ones in mind, from reinacted jousting tournaments to living history days where folk in ancient attire regail you with tales from the past. Built in the late 11th century under the reign of William the Conqueror, the castle has been in the family of the Duke of Norfolk for over 800 years and its handsome, fairytale looks have seen it used in TV series as varied as Doctor Who, MacGyver, and Oscar-winning film The Madness of King George.
Equally regal for its stunning views of the castle town, and majesty of its natural environment in wild meadow, is Billycan Camping. If you're looking for style and comfort combined with an earthiness that takes you back to the days of your camping forays as a child, then you're in luck. In the words of its co-founder Alex: 'We're family camping, not glamping, a place where kids can meet and like-minded adults get together around the communal campfire.' But don't let her fool you entirely, for while their tipis and the setting may be rustic, the general style of the place is really something. How many campsites have a communal safari tent that looks like a Bedouin palace – with fur throws on the floor, Moroccan lamps, and wicker chairs? It's beautifully eclectic.
Even the communal washing-up tent is photogenic. And we haven't even mentioned the interiors yet, whose bunting, shabby-chic throws, and bed linen have had newspaper travel editors waxing lyrical about this place.
The other founder, Sue, is a dab hand in the kitchen and alchemises homely stews to eat round the campfire on Friday evenings. She also prepares breakfast hampers bursting with pastries, jam, organic bacon, and eggs – delivered to your tent on Saturday mornings.
Everything about Billycan, from the fairy-lit bridge to the beautiful view of the distant castle, is soothing and designed to unravel the city out of your system. This winter they're planting a wild meadow here, so by the time you read this the air will be a flicker with butterflies and the scent of flowers. Book ahead, though, Billycan is deservedly chock-a-block with Boden outdoorsy types and young wannabe pirates. This deserves to be one of the best campsites in Sussex.
Best Price Guarantee, with no fees
Instant booking confirmation
Trusted for over 10 years
A chance to win prizes in our regular competitions
Campsite Gallery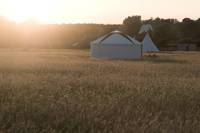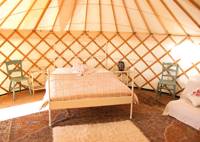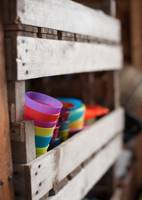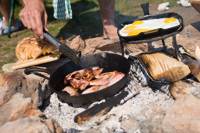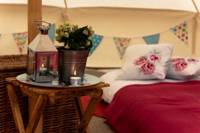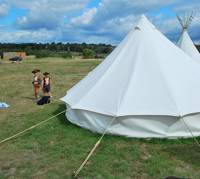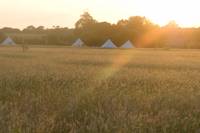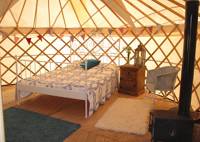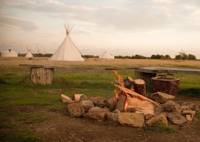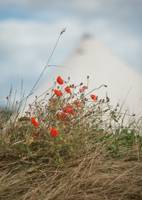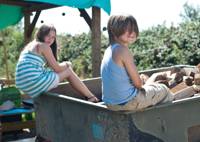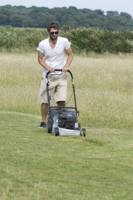 Book campsites near Billycan Camping
i
Campsites in Billingshurst
Campsites in West Sussex
Campsites in South East England
Campsites in England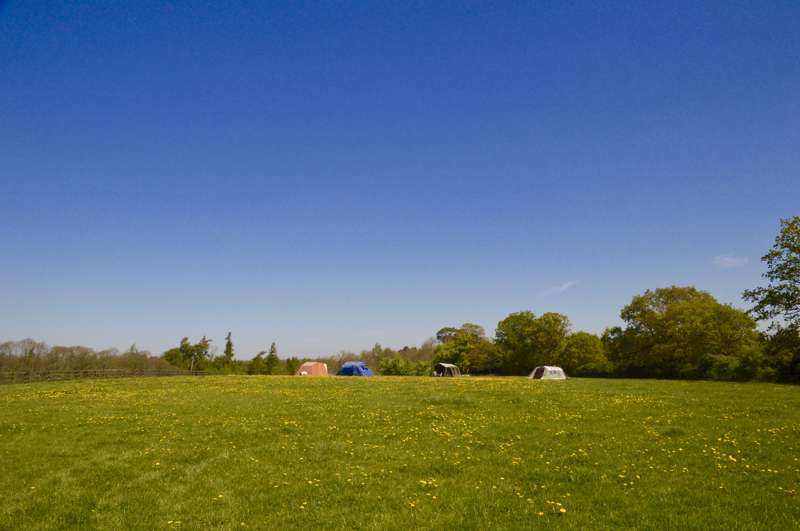 i
Campsites in Petworth
Campsites in West Sussex
Campsites in South East England
Campsites in England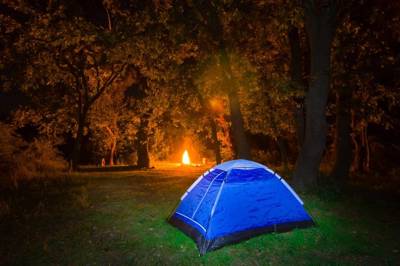 i
Campsites in Worthing
Campsites in West Sussex
Campsites in South East England
Campsites in England