Real Glamping at the Fir Hill
Family-friendly yurt glamping on an enchanting old Cornwall estate just three miles from the surf and sand of Newquay
It's been a tumultuous existence for the Fir Hill Estate. Established in the 16th-century, built up in the 19th century and then abandoned less than a hundred years later, it is only in the last decade that people have begun to rejuvenate its wild and untamed space. Today's owner, Charlie Hoblyn, has been tirelessly restoring the grounds to craft what is now a managed yet natural 60 acres. It's like an estate-sized version of The Secret Garden – a hidden treasure being slowly brought back to life.
In amongst the shrubbery and meadow space of the old Fir Hill farmland, is the estate's 21st-century venture – a North Cornwall glamping hideout. With nine ginormous, Mongolian-inspired yurts, each sleeping up to six people, the site offers privacy and luxury, at the same time as having a real family-friendly buzz during the busy school holiday season. Facilities are all centred around a couple of brand new barns, built on the site of the estate's old cow shed, with a warm social space (and views of the Porth Reservoir), as well as modern toilets and shower rooms. An outdoor terrace, meanwhile, offers a south-facing space for soaking up the sun with a covered barbecue area alongside.
The prime North Cornwall location combined with the luxuriousness of the yurts themselves gives Fir Hill an obvious appeal. But much of the place's charm is also owed to the ethos. Charlie hasn't just built a fancy new barn. Instead, the place has been painstakingly restored and renewed with the environment in mind. Water comes from a bore hole, huge solar panels cover part of the cowshed roof and a Froling turbo log boiler allows the site to run off thermal energy when the sun isn't out. The surroundings, meanwhile, boast a profusion of vibrant flora. Invasive plants such as sycamore, laurel and rhododendron proliferated in the Estate's ornamental gardens during its derelict years. But since 2012, Charlie and his team have planted over 200 fruit trees in an attempt to restore the abandoned orchards.
In all, Fir Hill is part glamping site and part restoration of a place that was long overdue its time in the spotlight. For glampers it is a wonder to explore. Stroll the farm footpaths or drive to the coast, where the vibrant surfer town of Newquay is just three miles away. Bring a board or rent one and take to the waves, build sand castles on the beach or hotfoot along the South West Coast Path to discover quieter coves and wind-blown cliff-top ruins. Whatever you do, you'll find some of the very best attractions in Cornwall are just beyond your yurt-step – a world of adventure awaits on the edge of your own secret garden.
Campsite Gallery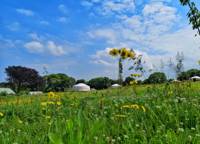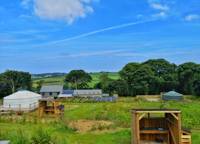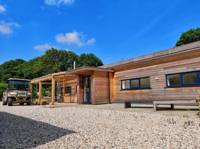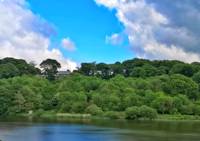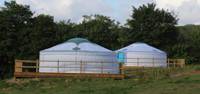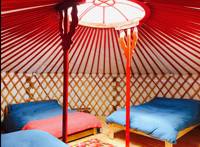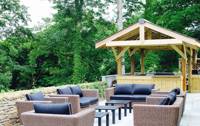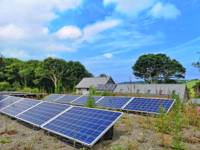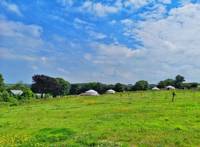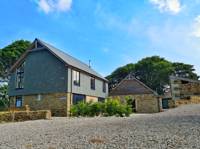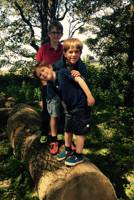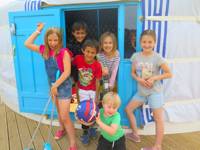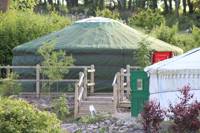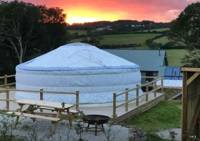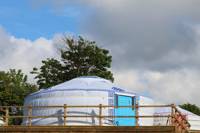 Best Price Guarantee, with no fees
Instant booking confirmation
Trusted for over 10 years
A chance to win prizes in our regular competitions
Video Tour
The campsite owner says
As a Glamping site, Real Glamping is unique in that it is totally off-grid. All the lights, WiFi, showers are run from sunlight and logs !
Nestled in the beautiful woodlands surrounding the Porth Reservoir 3 miles from Newquay,with stunning views and 62 acres of historic Estate to explore, this is a total escape from the pressures of 21st century living. Whilst we do provide access to a fast wifi connection, there are various onsite facilities at your disposal which will allow you to enjoy your stay at a slower, more relaxed pace whilst still enjoying the benefits of our amazing leisure areas and contemporary wet rooms.
Best Price Guarantee, with no fees
Instant booking confirmation
Trusted for over 10 years
A chance to win prizes in our regular competitions
Book campsites near Real Glamping at the Fir Hill