Caalm by name, calm by nature. This blissfully chilled-out Dorset hideaway promises a relaxing stay for all
The complexities of a traditional yurt are what make it such a beautiful structure, but back when marauding Mongols roamed the Asian plains they were first and foremost a practical home. Ancient nomads would assemble together to move these makeshift houses, untwining the complex latticework, rolling up the outer shell and loading camels, donkeys and horses with their wares. After long hauls in the sun or tramping through the snow they would set about the tiresome task of reconstruction. Woodwork was rewoven, felt pulled into place, horses unpacked and a fire re-kindled. Only then could a weary traveller search for food and water.
The trials of this nomadic life have, thankfully, slipped into a bygone era and nowhere could they feel more foreign than in the countryside of South West England. Here, as the name suggests, an encampment of traditional Mongolian yurts aims to take you as far from the stress of travelling as possible, offering an oasis of calm with a dash of sumptuous luxury. The yurts may still be authentically Mongolian but inside, the addition of modern comforts, like springy double beds and electricity, make for a 21st century glamping haven.
Set in the beautiful countryside of rural Dorset, Caalm Camp is a family-run retreat that boasts exceptional facilities. The yurts themselves are surprisingly spacious with ample room to sleep six people and a toasty log-burning stove in the centre. Smoke from the fire is piped away through 'the crown', a carefully crafted centrepiece in the roof where a Perspex dome allows you to kick back and watch the stars from the warmth of your abode. From each yurt it is a short walk to the Old Hay Barn, a converted barn that stands as a testament to the site's working history as a dairy farm. Now equipped with a fully-furnished kitchen and cosy living space, it's difficult to imagine the place stacked with hay bales. The inviting communal lounge complete with games, books and a TV is the perfect rainy day retreat. Not all facilities here are communal, however. Each of the seven yurts onsite have their own fridge in the kitchen along with their own wet-room that houses a shower, toilet and vanity unit for storing toiletries.
Caalm Camp boasts plenty of space for kids to play, as well as a wooden playground, while stepping from the boundaries there are loads of good walks in the local area. Duncliff Wood is packed with bluebells during the spring while a wander up Bulbrrow Hill rewards you with exquisite panoramic views over Dorset and its surrounding counties. Nearby, beautiful Shaftesbury is a short drive away, its quaint, cobbled streets leading to and fro from the elegant old church by the market place.
Amid such quintessentially English surroundings the Mongolian yurts of Caalm Camp could almost feel out of place. But with so much love and attention put into the site – from the hand painted lattice work of the yurts to the wheelbarrows waiting by the car park – this is a place where you can't help but feel at home. An authentic glamping getaway in a prime location.
Best Price Guarantee, with no fees
Instant booking confirmation
Trusted for over 10 years
A chance to win prizes in our regular competitions
Campsite Gallery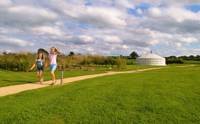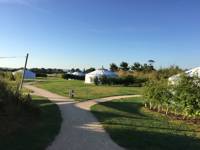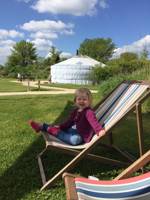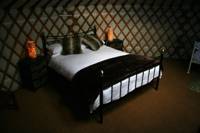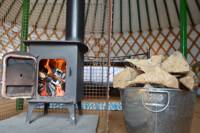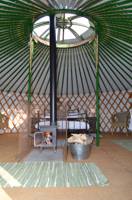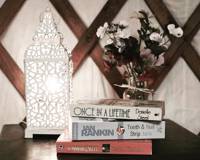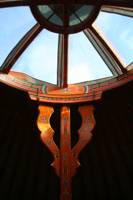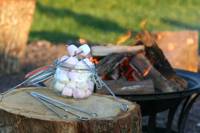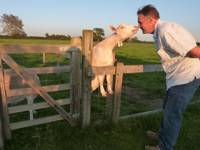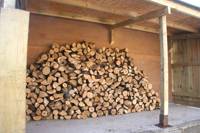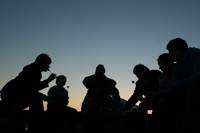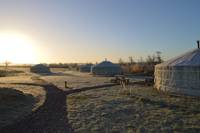 The campsite owner says
Caalm Camp is a family-run rural retreat in the heart of the Dorset countryside. We have taken the very best things about camping in the South West of England (fresh air, lovely views and eating al fresco) and added comfy beds with fresh white linen sheets and electricity in our pretty hand-painted Yurts from Mongolia. You also have your own personal wet room, with underfloor heating for the duration of your stay.
Book campsites near Caalm Camp