Luxury glamping pods in the heart of the Cotswolds
The Notgrove estate is like the Cotswolds in miniature. Within its boundaries you'll find everything that typifies the region – rolling hills dotted with sheep, gargantuan oak trees alone in the fields, small copses of ash trees and stony, moss covered walls. But 'miniature' is, of course, a relative term. This 'miniature' is still a whopping 1,500 acres and, though well covered with footpaths and cycle routes, takes a good few days to explore. You can really get lost in the landscape. Not lost in that 'oh damn, where on earth are we?' sense, but lost in that dreamy holiday sense. Lost in the way that it's nice to get lost.
Set in the heart of the estate, and beyond a collection of converted farm barns, are the Notgrove Holiday pods. Here since 2016 and furnished inside with a double bed and a sofa bed, the pods have everything you could need for a luxurious camping break. There's an in-built, en suite shower room, a dining space and a sink and kitchen area, plus electricity and heating throughout. It's up to you how much kit and caboodle you bring along. You can use it as a cosy camping alternative, or you can pay for a few added extras and keep the packing to a minimum – add all the utensils, crockery and cutlery for £35, all the bedding and linen for £30.
Outside, the site has a games room for bad weather and, while the small shop for is no longer running, you'll inevitably find any essentials on days out exploring the local villages. Notgrove's resident animals (donkeys, goats, alpaca and chickens) live in the paddocks opposite the pods and welcome cuddles from guests. Beautiful Bourton-on-the-Water is less than four miles away, famous for its picturesque high street, flanked by long wide greens. Hire a bike onsite and enjoy the cycle there. In the summer you can dangle your feet in the River Windrush, which drifts gently through the centre, and picnic on its banks.
Every village has a wealth of independent shops and cafes, each one a perfect pit stop as you explore the surrounding countryside. Three national walking trails cross the Notgrove estate, The Macmillan Way, Diamond Way and Gloucestershire Way, all of which dip in and out of various hamlets along the way. Or you can hire a bike onsite and follow one of the routes owners Harry and Diana have drawn up in the small booklet of maps you'll find in the pod games room. It also contains some other handy information – the nearest pubs, how you can book the site's tennis court and a few of the local attractions. It's there so you don't get lost. Or do get lost. Depending on what sort of 'lost' you mean.
Best Price Guarantee, with no fees
Instant booking confirmation
Trusted for over 10 years
A chance to win prizes in our regular competitions
Campsite Gallery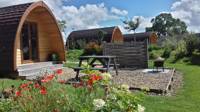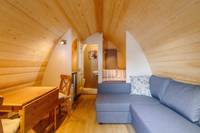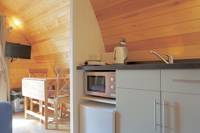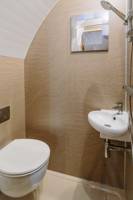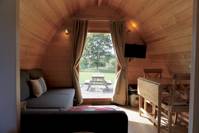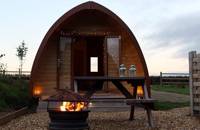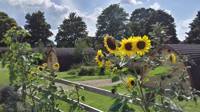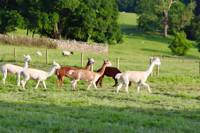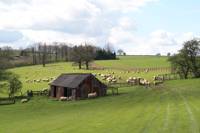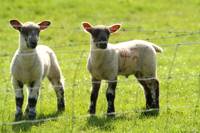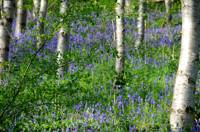 The campsite owner says
Set on the 1500 acre Notgrove Estate in the heart of the Cotswolds, we offer a true holiday experience. Enjoy a fun-packed week or just a quiet weekend getting away from it all, eating out on your deck area, with a beautiful sunset and looking out at the stars from the cosy warmth and security of your snug pod. Meet the animals, explore the estate using the mapped out walks and cycle paths and enjoy our host of bespoke extras.
Minimum night stays – Friday and Saturday nights must be booked as 2 nights, ban holidays are a minimum of 3 nights Fri-Mon. School holidays are a minimum of 2 nights – these can be any nights and we will take 1 night booking where gaps allow, please call us in this instance.
Group Bookings – we are happy to take group bookings, for bookings of more than 2 pods please contact us prior to booking.
Book campsites near Notgrove Holidays