Glamping in Worcestershire: A single, luxurious shepherd's huts with views across the River Severn of the Malvern Hills
It's easy to see how Helen Holmes found her path in the world of art and graphic design. You only have to look at this charming, small-scale glamping site to see an artist's touch. When the place was bought back in 2014 it was little more than a scruffy, weed-strewn field. Today it has been transformed into a truly idyllic riverside meadow, pimpled, as if with a painters brush, by bright yellow buttercups in early summer and backed by a vintage style shepherd's hut that's adorned with homely vintage wares and a summery, well matched colour scheme.
On the riverside edge of Kempsey, a typical Worcestershire village that still boasts four different pubs, Buttercup & Daisy Meadow is a small but private space, backed by the village church and overlooking the Severn. Along one edge, the Severn Way walking and cycle path runs, following the course of the river, while, to one side, a gravely parking area allows a spot to bring your car if you plan on driving down the road to the cathedral city of Worcester instead.
The Shepherd's Hut itself, however, is a real thing of beauty. Inside it fulfils Helen's claim to provide "everything you would expect in a self catering cottage", with an en-suite shower room and toilet and an excellent kitchenette. While smaller touches also show the extra attention to detail – toiletries and basic kitchen provisions are already there and waiting. The floral patterns that run throughout were all special chosen by Helen, with some of her own designs found inside the hut.
Once you've pedalled to Worcester there are plenty of other nearby options by bike, including National Trust-owned Croome Court, and the short trip into the Malvern Hills pays dividends if you're looking for off-road routes. The designated Area of Outstanding Natural Beauty is awash with great cycling and walking routes and, if you plan it properly, you'll usually start and end at a good village pub!
Best Price Guarantee, with no fees
Instant booking confirmation
Trusted for over 10 years
A chance to win prizes in our regular competitions
Campsite Gallery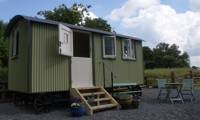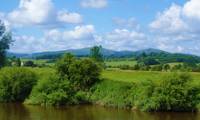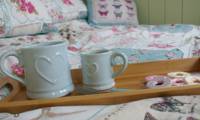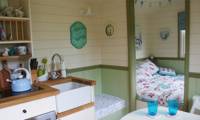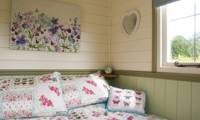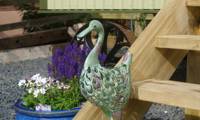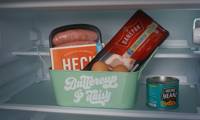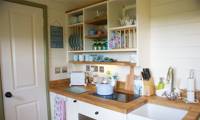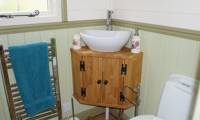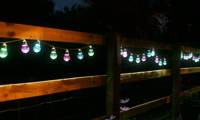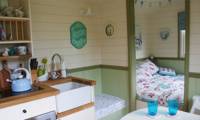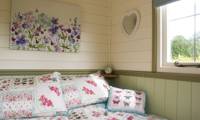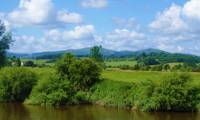 The campsite owner says
At Buttercup and Daisy Meadow, we aim to give you the kind of break that we look for, offering our guests everything they would expect in a self catering cottage but with the quirkiness and comfort of a beautiful shepherd's hut. In October 2014 a scruffy, overgrown field came up for sale and straight away Helen saw its potential as a natural riverside meadow, the way it looked years before, with buttercups and daisies swaying in the breeze. Over the next 18 months the field was cleared, harrowed, resown and given lots of TLC. In the meantime she researched many types of accommodation and discovered the unique vintage style shepherd's hut. And the dream became reality. Buttercup Hut arrived in June 2016, a comfortable, romantic space to relax. It is a deceptively spacious 20ft by 7ft with a bespoke kitchen and belfast sink, cozy double bed and separate bathroom with shower. The finish is to the highest standard, with soft florals and pretty vintage styling. At the end of a lane, next the River Severn, the location is peaceful and calm, but also near to the village pubs and shop, and also close to Worcester City Centre, surrounded by beautiful countryside.
Book campsites near Buttercup & Daisy Meadow