Glamping in Worcestershire: Off the beaten track glamping on a Worcestershire working farm, with stunning views and a storybook setting so timeless it's almost fictional
You needn't be nutty about history to appreciate the pretty Worcestershire village of Abberton. It's been secreted away here in the countryside between Worcester and the Cotswolds since early Saxon times and has a marvellously timeless mixture of redbrick homes, thatched wooden barns and an 18th-century, stone church whose spire was removed after World War II to help pilots land at a local base. It's just beyond, in the fields that spitfires once glided over, humming above the trees, that today, you'll also find one of the village's prettiest country homes – Abberton Shepherd's Hut.
Accessed via a sun-dusted gravel driveway and nestled against broad, green bushes, Abberton Shepherd's Hut is a truly remarkable glamping hideaway. Handmade entirely from one single ash tree, that blew down on the farm several years ago, it manages the supreme feat of looking beautifully traditional in its old orchard setting, whilst also subtly offering all the modern comforts of a luxury glamping holiday – plush en-suite facilities, a modern kitchen space and a balcony with views all the way to the stone folly at Bredon Hill in the Cotswolds.
What really sets Abberton Shepherd's Hut apart though are the minute details that owner, Catriona Sutherland, has woven into every aspect of the hut. The continuity of the exposed ash wood throughout – the floorboards, the chunky table top, the bathroom shelves – grounds it in the setting, while the décor, crockery and wood-burning stove lend it all a farm-house type feel. It's a unique farmstay, so it would be remiss not to also take the opportunity to sample the local produce – fresh eggs, lamb, pork and beef (from the heard of Aberdeen Angus cattle, resident here for more than 20 years) are all available seasonally on request.
Should the view draw you out, and it surely will, there's some 260-acres of the farm's own land to explore (including egg collecting from the hens, which children will love). Head further afield to enjoy the Cotswolds and the Malvern Hills, or start from base and walk the three-mile, cross-country route to Inkberrow for a confusingly named pair of pubs: The Bulls Head and The Old Bull. The latter, a white, half-timbered, low-ceilinged affair claims to be the inspiration for the fictional 'Bull' in The Archers on BBC Radio 4 and is dotted with memorabilia. It's a fitting find in this quaint, countryside location. As if pubs, villages and tiny shepherd's huts like those around Abberton are so good its almost fiction. You'll just have to discover the reality for yourself.

Campsite Gallery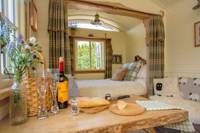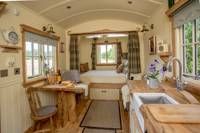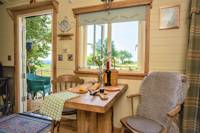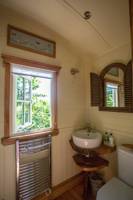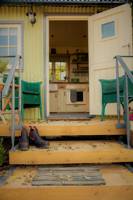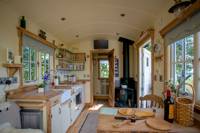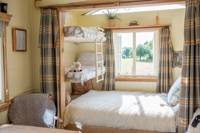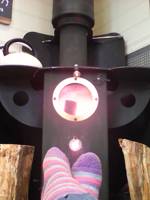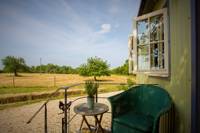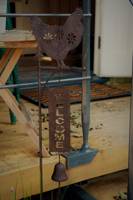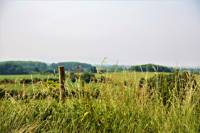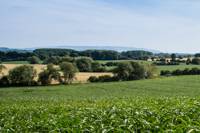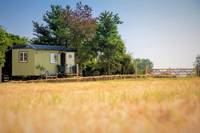 Best Price Guarantee, with no fees
Instant booking confirmation
Trusted for over 10 years
A chance to win prizes in our regular competitions
The campsite owner says
A unique shepherds hut situated on a 260 acre working farm in a small village called Abberton. This particular area of the country has very low rainfall and is famous for their fruit and veg because of the consistent great weather. This unique village has had no building increase for at least 50 years, it is stunningly English with a very friendly and welcoming community.
Best Price Guarantee, with no fees
Instant booking confirmation
Trusted for over 10 years
A chance to win prizes in our regular competitions
Book campsites near Abberton Shepherds Hut