A three-yurt luxury glamping site on the Isle of Arran, steps away from the beach
It's difficult to understand how an island so small can offer so much. If you're looking for a remote retreat, then Arran is unquestionably ideal – the salty wind slapping your cheeks as you ferry across the Firth of Clyde will remind you of that – but no matter how much the island may draw you in for its isolation, the character and friendliness of the place will quickly make it feel like home. By the end of the week you know the route to the beach as if it were the school run and The Lagg Inn's landlady has a tab running in your name. It's impossible to feel more welcome.
Right at the southern end of the 19-mile long island, where mountains give way to hills and rocks give way to long sandy beaches, Runach Arainn is found. It's a rather new enterprise for the island, somewhere more au fait with weather-beaten tent campers than the surprising comforts of a twenty foot yurt, but it certainly seems to be going down a storm. On the banks of Kilmory Water and within the grounds of an old rectory built in the 1600s, this brand new glamping site is the enviable starting point of the island's 21st-century charm offensive.
It has, in total, just two yurts, each accompanied by a private bathroom with an excellent shower and composting loo. They sleep up to six people, but work nicely as a romantic break for two, with a deep, double bed alongside two double futons that work as comfortable sofas, folding out as beds for larger parties. In harsher weather the likes of a toasty wood-burning stove and a hefty stack of logs allow you to create your own cosy cocoon, while the circular crown at the top of the yurt allows you to still peep out at the constellations above.
It's Andrew and Pippa who really complete Runach Arainn though. Having moved to the island in 2013 from their office-job lives in middle England, their clear passion for the area has already made them more island-hardened and knowledgeable than an erstwhile billy goat. The romantic rural setting they have created – with ducks and hens wandering around the site and a forest garden in the early stages of growth – is enough to gnaw away at many of your hours, while, off site, farm tracks lead you quickly into Kilmory Parish with its homely pub and exceptional beach. When the tide is out the sands open up to a vast, flat pancake and across the water Aslia Craig pokes from the sea – a distant volcanic island mined for its rare type of blue granite that lays claim to two thirds of the entire world's curling stones.
Inland, the southern half of the island is home to the real history. Neolithic stones, like the Giants Graves in Whiting Bay and the circular standing stones of Machrie Moor hint at a time when the island wasn't really an island at all, but an elongated, hilly outcrop before the sea levels rose, while Arran's northern half is where today's mountains climb, intriguing from the ferry but surprisingly formidable when standing at their feet! They're symptomatic of the entire island. At first appearing small and uninhabited but in reality home to far more than you can ever conquer in just one stay. Just another excuse to catch a ferry back the next year!
Best Price Guarantee, with no fees
Instant booking confirmation
Trusted for over 10 years
A chance to win prizes in our regular competitions
Campsite Gallery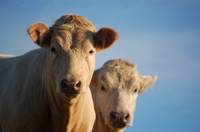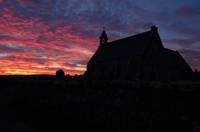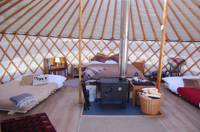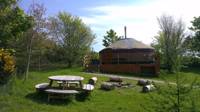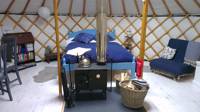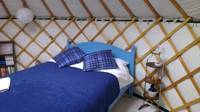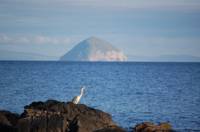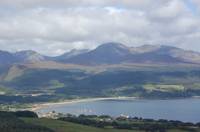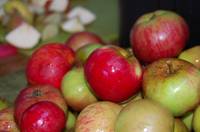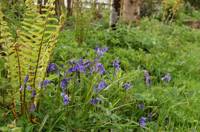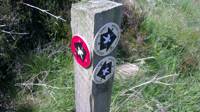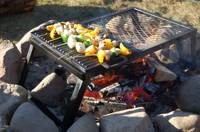 Video Tour
The campsite owner says
Tucked away at the southern end of the stunning Scottish island of Arran, sits exclusive new glamping site Runach Arainn ('Secret or Beloved Arran' in Gaelic). We have two 20ft diameter yurts that sleep up to 6 and an 18ft diameter yurt that sleeps up to 4. Each yurt is luxuriously furnished with bedding, a dining table, cooking facilities a wood burning stove and private bathroom in the nearby block. An ideal destination for a romantic weekend break or as a base for a family holiday enjoying the hills, forests and beaches of Arran.