Mountains behind you, a beach at your feet and an impeccably designed hut just for two
Sunsets from Llwyndu Farm Hut have to be seen to be believed. The horizon is bathed in a soft amber, the rays of colour splintered by thin, narrow clouds, and beneath it the high tide of Cardigan Bay casts a shimmering reflection across the sea. The scene is a mass of different shades. As the minutes tick towards darkness, only the bulk of the Llyn Peninsula, remains constant, its silhouette standing firm as the orange turns to pink, to red and then to black, drifting seamlessly into night. Never has the old saying, 'red sky at night, shepherd's delight' been more true.
Yet delightful though the sky may be, it faces plenty of competition. Any pair of shepherd's who tuck themselves away here, nestled in this traditional two-person hut with its light, airy interior and sumptuous double bed, will find a view in all directions. At low tide, swathes of yellow sand slip and slide beneath he waves, while to the rear the Rhinog Mountains, climb up and back towards the heart of Snowdonia National Park. Whatever your sport – hiking, surfing, mountain biking... erm... café-visiting, Welsh cake-eating – you'll find something that hits the spot within a ten minute radius.
The hut itself is a perfect feat of ergonomics. At one end the double bed spreads from wall to wall, while at the other an en suite bathroom features a powerful electric shower and a proper flushing loo. The light walls and a few interior lights give a sense of space (a space that's still warm and cosy at night), while three small windows act like portholes into the outside world. Most of the time, however, the two-part door can be left wide open, leading guests out to a seating area and firepit – just remember the marshmallows when you pack the car!
The shepherd's hut is the only one on site, so peace and quiet, along with a certain sense of 'exclusivity', are guaranteed. Despite this, a short walk up the slope brings guests to Llwyndu Farmhouse, a 16th century home that now plays host to a small hotel. The food is superb – hearty fare, with ingredients all sourced locally (including plenty of seafood) – while the dining room itself is in the old hall, with a heavily oak beamed ceiling and exposed stone walls. In the evening the whole pace is lit by lamps and candles, providing a romantic and intimate ambience. The result is a chance to spend evenings in the restaurant, chatting to others, comparing hikes, walks and pubs, or taking a little personal time to wander down to the beach and watch yet another dazzling sunset. What can we say? Life is full of tough decisions.
Details
Facilities
The shepherds hut has a double bed (bedding included) and an en-suite bathroom with flushing toilet, basin and electric shower. There is a kitchen area with a twin hob, butler sink and all the pots, pans and utensils you'll need. Outside there is a seating area with BBQ and fire pit.

Suitable For
The hut sleeps 2 adults only, no dogs.
Nearby
The area is, as you'd expect, a real outdoor playground, with kayaking, surfing, cycling, climbing and adventure sports in abundance. From the doorstep of the site you can walk into the Rhinogs – the closest long distance footpath being the Taith Ardudwy Way, or turn to the seaside and walk the excellent Wales Coastal Path. From the site to the beach is a 5 minute walk. The 'main' mountains to scale are Cadair Idris, Rhinog Fawr and Snowdon – though Snowdon itself can get very busy so be aware, sometimes it's better to choose one of the quieter neighbours. Ask onsite for more recommendations. The Mauddach Estuary and trail is beautiful and, on misty mornings, an unbeatable spot for a stroll, while, for those seeking faster thrills, try mountain biking at Coed y Brenin and Antur Stiniog (01766 832214). It's not far to the National White Water Centre (01678 521083) too.
Food & Drink
Wander up to the farmhouse B&B and you'll discover an award winning restaurant onsite. Not bad, eh? They have a daily changing menu, source their produce locally and are a big part of the slow food movement – it's all excellent. Offsite there are a few nearby recommendations. The Castle Cottage (01766 780479) in Harlech is superb, Bistro Barmouth (01341 281284) is great for meaty meals – not open on Sundays though – and Coes Faen (01341 281632), also in Barmouth, is a new opening with a fast growing reputation. For a cosy pub try the Last Inn (01341 280530).
Open
All year.
Pricing
From £455 per week or £70 per night with a minimum 2 night stay.
Location
Contact Llwyndu Farm Hut, Llwyndu Farmhouse, Llanaber, Gwynedd LL42 1RR
Getting There
The closest town is Barmouth, which is approximately 2 miles away. On arrival in Barmouth pass through the town heading northwards on the A496 towards Harlech. After 2 miles you pass though the hamlet of Llanaber. The farm entrance is just past the national speed limit sign on the right. There is a blue signpost high up on the roadside indicating the right turn to Llwyndu Farmhouse. Take the lane all the way to the top of the hill – 150 yards. By train or bus, request a stop in Llanaber (08457 484950), Gwynedd.
Book campsites near Llwyndu Farm Hut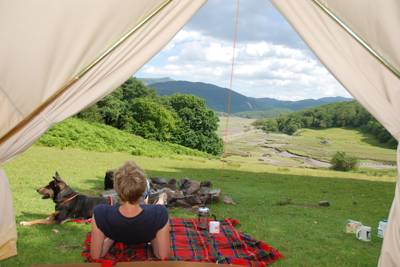 Campsites in Barmouth
Campsites in Gwynedd
Campsites in North Wales
Available:
23 Pitches
1 Bell tent
1 Shepherd's hut
...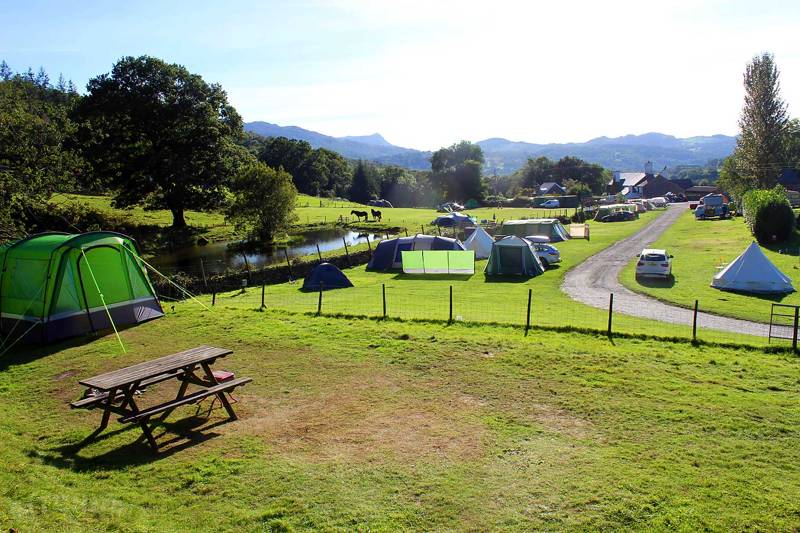 Campsites in Dolgellau
Campsites in Gwynedd
Campsites in North Wales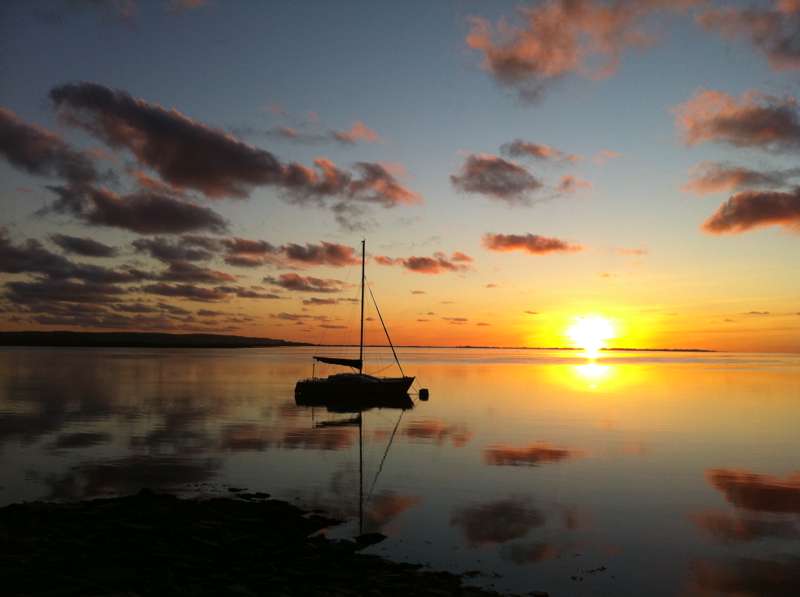 Campsites in Aberdovey
Campsites in Gwynedd
Campsites in North Wales
Available:
3 Pitches
1 Cabin