Secluded lakeside lodges that show you needn't travel far from Cardiff city to find countryside
There's something comically appropriate about wallowing in a hot tub at Cefn Mably Lakes. It's as if, when dusk comes and the day-visitors have gone home, you are joining the fish in their peaceful, watery solitude. Gaze at the sky, bask in the greenery of your surroundings and watch the last thin wisps of smoke from your barbecue as they drift like ripples through the air. Life lodging by the lake at Cefn Mably is good. Be you man or fish, it's a perfectly pleasant place to be.
Just 15 minute's drive from Cardiff city centre, it's tough to believe such a scene could be right on the edge of busy, urban environs. The brown tourist signs that lead you down the final country lanes to Cefn Mably Lakes are like pointers into a rural hideaway; a greening wilderness that's shielded from the city.
Once there, the eight different lakes – half for course fishing and half for carp – spread across the vast 35-acre space, with most of the glamping lodges situated beside the Spring Lake in a quiet corner. Each has an outside deck and hot tub, with views across the water, while, inside, the wooden lodges have a kitchen area, double bed and fully en-suite facilities. All have a parking space directly alongside and have their own, secluded location along the lakeshore, while the Pochard cabin has an entire private lake to itself.
If you're a keen fisherman, then Pochard, Kingfisher or the Osprey Cabin are the pick of the bunch – you can cast directly from your deck – while those who stay in Grebe are permitted to fish on the other lakes instead. If you're not angling to go angling, meanwhile, then the Heron Cabin has the most secluded location (best for birdwatchers) and opportunities still abound in the immediate surroundings. You can walk past hedgerows thick with blackberries and along the local footpaths to the nearest pub, one mile away, or hop in the car to visit Caerphilly Castle or the beaches of Cardiff Bay. Oh, and did we mention that the city is right on the doorstep?
Campsite Gallery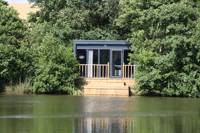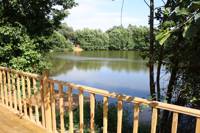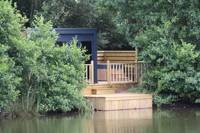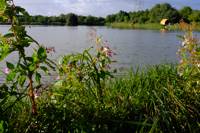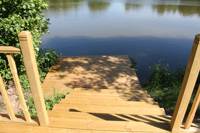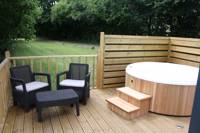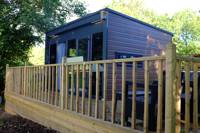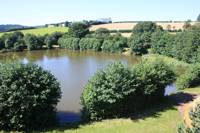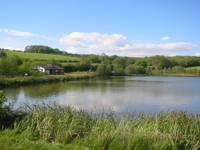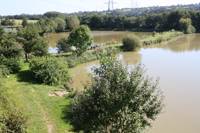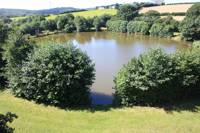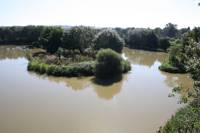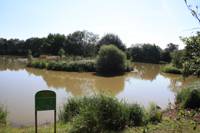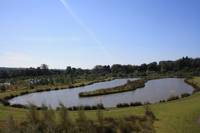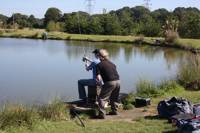 Best Price Guarantee, with no fees
Instant booking confirmation
Trusted for over 10 years
A chance to win prizes in our regular competitions
The campsite owner says
Our uniqueness is our lodges are set right on the waters edge, each one different, perfectly blended into the stunning Welsh countryside, the cabins give a panoramic view and provide a fully made up double bed, bathroom that includes radiator, shower and toilet plus a fully fitted kitchen providing gas hob, grill, microwave and fridge. The icing on the cake though is your own private stunning cedar wood hot tubs!!
The lakes were established in 1994 and as such we've built up and incredible reputation for the fishing. However, it doesn't stop there, we're very close to Cardiff city centre, the bay and Caerphilly for people looking to explore our great city. Plus with the location were in we have great walks, cycle paths and country pubs on our doorstep. There is also an award winning farm shop within 300 yards that can provide you with everything you need for a picnic/BBQ or breakfast!
Best Price Guarantee, with no fees
Instant booking confirmation
Trusted for over 10 years
A chance to win prizes in our regular competitions
Book campsites near Lodge on a Lake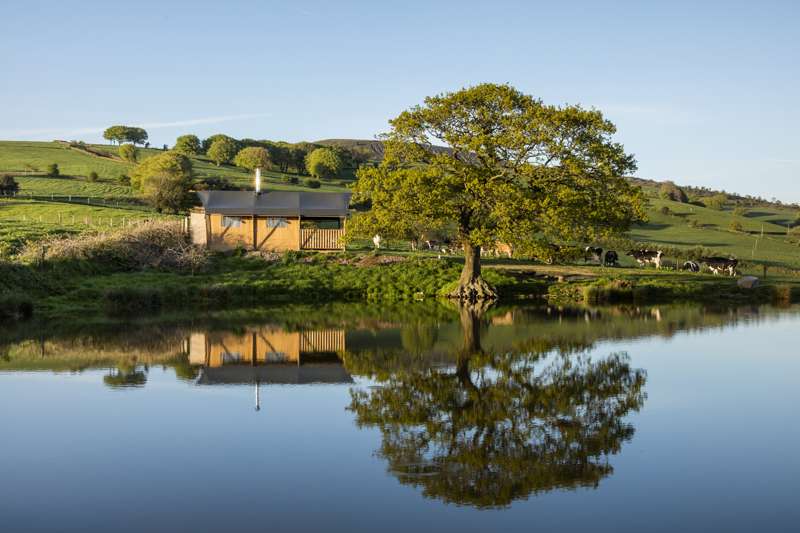 i
Glamping in Caerphilly
Glamping in Monmouthshire
Glamping in South Wales
Glamping in Wales